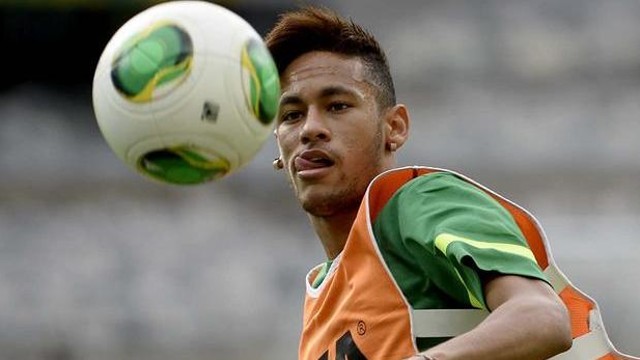 The hour of truth has arrived for FCB's Neymar and Alves, who are seeking to relive the 1950 World Cup final, but this time with a Brazilian win
Barça's Brazilians, Neymar and Alves, are hoping to reach the Confederations Cup final against Copa America champions Uruguay (21.00 CET).
Neymar seeking final ticket
The Mineirao stadium in Belo Horizonte is the venue tonight for one of the classic encounters of world football. Everybody in Brazil knows about the 'Maracanaço' of the 1950 World Cup final, when the home side was stunned in dramatic fashion by their Uruguayan neighbours. This may not be the same competition, or even a final, but the phantoms of 63 years ago still haunt the Brazilian national team.
Everyone in Brazil has their faith in Neymar and company to ensure tonight is not a repeat of that fateful night. The new Barça striker has scored for his country once in every game so far in the competition.
The side coached by Scolari came top of their first round group with three wins out of three, scoring nine goals and conceding just two.
The dangers of the 'charrúa'
Uruguay have their hopes pinned on their world class attacking trio of Cavani, Luis Suárez and Forlán, plus some solid defenders who will have their work cut out to prevent Neymar from delivering yet another superlative performance. The side managed by Oscar Tabárez finished second in their group, beating Nigeria and Tahiti, but losing the opening game, 2-1, to Spain, who play Italy in the other semi-final tomorrow.