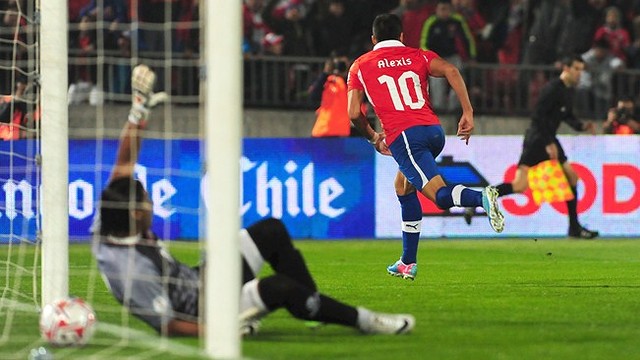 Chile has taken another step closer to a place in the World Cup finals after beating Bolivia
Argentina stays at the top of the South American group despite drawing with third placed Ecuador
Many Barça players feature in the Spain's 2-0 defeat of Northern Ireland in a friendly international in the US
Another evening of international matches has produced some good results for the many Barça players involved. The happiest man of all will be Alexis Sánchez who helped Chile to another important win on the road to Brazil 2014 with a goal against Bolivia.
The first goal in Chile's 3-1 defeat of Bolivia in Santiago de Chile came from Napoli's Eduardo Vargas (min 16) with Alexis adding a second 2 minutes later (min 18). Martins pulled one back for Bolivia just after the half hour but Juventus midfielder Arturo Vidal sealed a win for the home side in injury time. The win keeps Chile in fourth place five points clear of Uruguay in fifth but having played a game extra.
30 minutes for Messi and a red card for Mascherano
Argentina continues at the top of the South American group after their 1-1 draw against Ecuador (3rd), the goal coming from Manchester City's Agüero from the penalty spot. Leo Messi played the opening 30 minutes. Javier Mascherano was sent off after becoming angry at Ecuador players taking their time over receiving treatment. At the end of the match the Barça midfielder made a public apology for the incident.
Nine Barça players in New York
Finally, Spain beat Northern Ireland 2-0 in New York. Vicente del Bosque's starting line-up featured eight Barça players: Valdés, Piqué, Jordi Alba, Busquets, Iniesta, Xavi, Pedro and Villa while Cesc came on for the final half hour. Spain dominated throughout the match with goals coming from Soldado (min 68) and Mata (min 87). Pedro hit the crossbar.