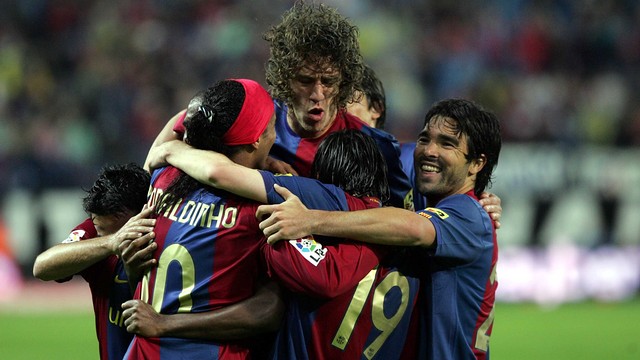 On Sunday, Barça are away to Atlético Madrid, a stadium where some great goals have been scored over the years
Atlético Madrid and FC Barcelona have played some terrific matches at the Vicente Calderón. On Sunday they meet again in a match that could decide the title. As a pre-match taster, here we look back at some of the best Barça goals scored at the Calderón.
Carrasco, Lineker, Romàrio, Ronaldo, Iván de la Peña, Rivaldo, Van Bronckhorst, Zambrotta, Ronaldinho and Henry are the ten protagonists of our selection.