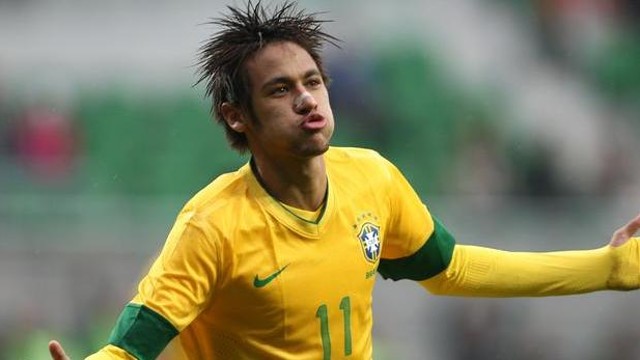 The player, who has permission for the Brazilian Confederation of football and his national manager, will travel to Barcelona after Sunday's international friendly between Brazil and England
This Monday, June 3, the Brazilian Neymar da Silva will be presented as a new FC Barcelona player. The forward will undergo medical tests before he signs his contract, which will see him don the Blaugrana strip for the next five seasons. The player will then attend a press conference at the Camp Nou before the traditional photo shoot on the stadium's pitch. FC Barcelona fans are welcome to attend the photo shoot. The Club will confirm the schedule of each event in the upcoming days.
From Maracaná to the Camp Nou
The young forward, who is currently preparing for the Confederations Cup with the Brazil national team, has been given permission from his national coach Carlos Alberto Perreira and the Brazilian Confederation of Football to travel to Barcelona on Monday, after the international friendly against England on Sunday (21.00).
This will be Neymar's first public event in Barcelona after the Club announced that it had agreed to terms with Santos FC for the services of the player on Sunday morning. Neymar will return to Brazil after the programed events on Monday.