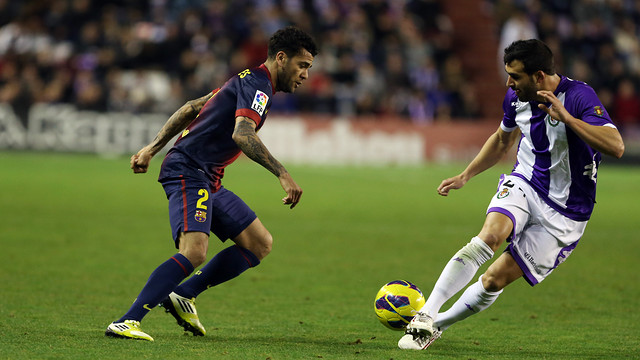 The game at the Camp Nou will the third from last of the league season
As announced by the LFP, the game between FC Barcelona and Real Valladolid, the third from last of the league season, will be played on Sunday May 19, 2013 at 21.00. That weekend there will not be a full league schedule because cup finalists Atlético Madrid and Real Madrid have brought their matches forward to Wednesday May 8.
Four consecutive Sundays
So Barça now know the dates of their last four matches. They entertain Betis on Sunday 5 at 21.00, then visit Atlético Madrid on Sunday 12 at 19.00. Then comes the aforesaid tie with Valladolid at the Camp Nou on Sunday 19 at 21.00 and the competition ends with the local derby against Espanyol on Sunday 26 at a time to be decided.
One step from the title
The team are currently eleven points ahead of second placed Madrid, with 15 points left to play for. They could mathematically clinch the title this weekend if they beat Betis and Madrid fail to do likewise against Valladolid.