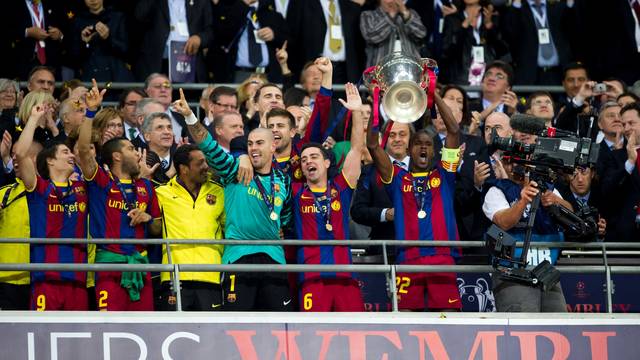 The French defender is leaving a big mark on the Camp Nou after a period of huge success and extraordinary strength of character
Éric Abidal is now another part of Barça history. The player with such an amazing physique and impressive skills has been the first choice left back in the club's greatest ever era. His has also been a story of incredible personal strength, an example for us all. Here we look back at some of the most memorable moments in Abidal's six years at the club.
---
– Presentation: Éric Abidal arrived at Barça on June 29, 2007 from Olympique Lyon. He came to replace Gio van Bronckhorst at left back, competing for place with Sylvinho during the first two years.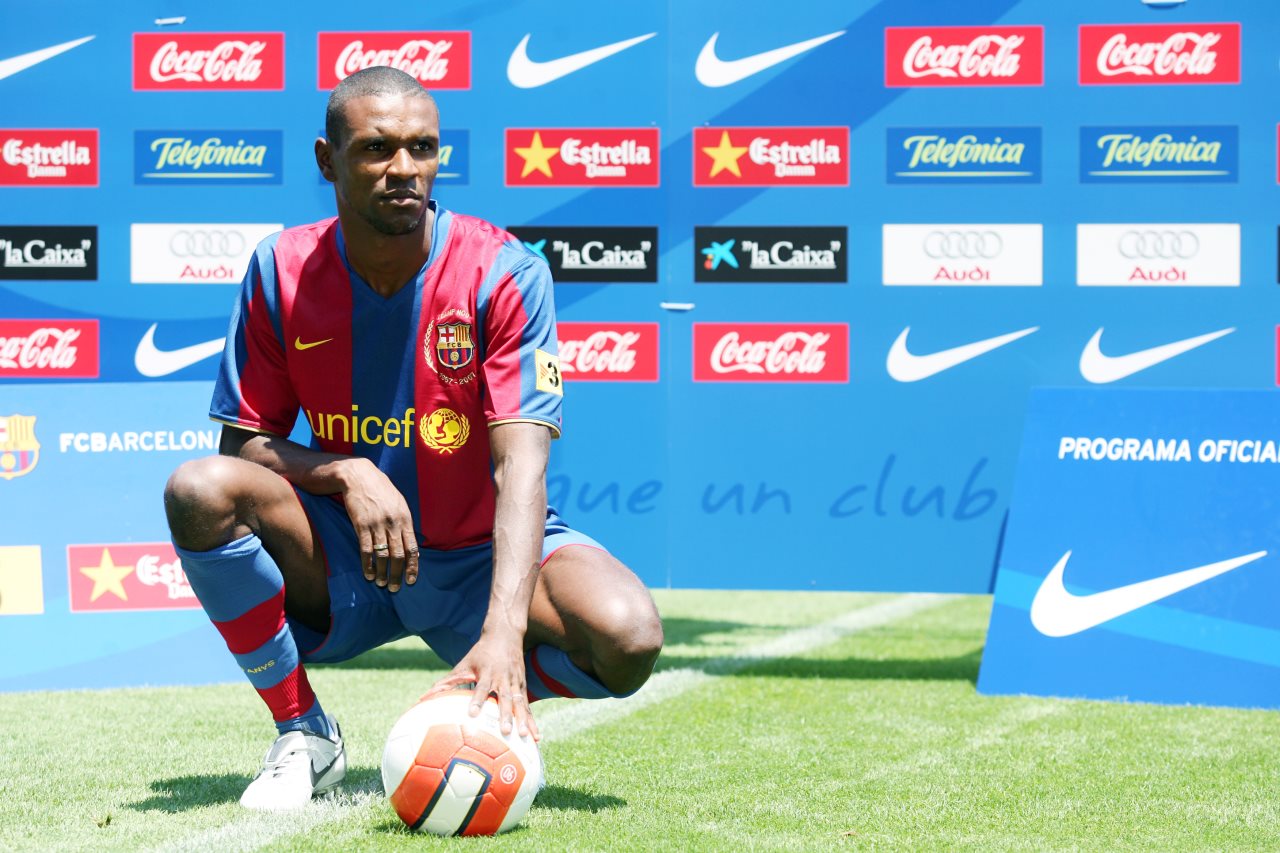 ---
– Official debut: His first league match was at the Nuevo Sardinero in Santander on August 26, 2007. He played all ninety minutes of a 0-0 draw.
---
– Treble in Rome: After a first year with no titles, Éric Abidal won the treble in his second. But his missed both the cup final in Valencia and the Champions League final in Rome through suspension.
---
– First goal at San Mamés: It took him three and half years to get his first goal for the club. It came at San Mamés in the round of 16 of the Copa del Rey – a goal that proved essential for sealing FCB's qualification.
---
– Visit to training: Two weeks after it was revealed that he had a tumour in his liver, Abidal made an emotional visit to a first team training session at the Camp Nou. That was on April 1, 2011.
---
– Reappearance against Madrid: After an absence of two months, he made his comeback in the final minutes of the clásico in the Champions League as a replacement for Puyol. Barça made it into the final, and Abidal was treated like a hero.
---
– Lifting the trophy at Wembley: The Frenchman started the Champions League 2011 final. Barça won 3-1 against Manchester United and Abidal went to pick up the trophy thanks to the gesture of captain Carles Puyol.
---
– Stay in Vall d'Aran: In April 2012 the player underwent a liver transplant. About half a year later he started working more intensively on a trip to Vall d'Aran.
---
– Comeback against Mallorca: On April 6, 2013 Éric Abidal completed the miracle: against Mallorca, he returned to Liga action. He came on for Piqué in the 68th minute, and two weeks later started the match against Levante.
---
– Tito and Abidal's league: Puyol insisted that it should be the coach and his team-mate who collected the championship trophy. Their fights against illness had been the greatest triumphs of all.