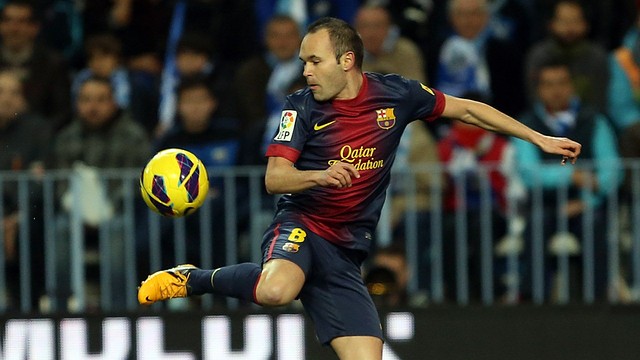 Iniesta took part in a hangout with Google + with Pato to talk about the Confederations Cup to be held this summer in Brazil
The Barça midfielder spoke about his goals against Chelsea in 2009 and in eth 2010 World Cup Final

"Stamford Bridge and the World Cup Final will stay with me forever"
Iniesta's goals at Stamford Bridge in the 2009 Champions League semi final and his winner for Spain in the following year's World Cup final are two of the outstanding moments in the Barça man's career and he commented: "having the chance to score goals like that is unique. They will stay with me forever. I am privileged to make so many people happy". Pato reckoned he'd work as hard as he could: ""to score a goal as important as Iniesta's were".
[[DES_1]]
To mark this summer's Confederations Cup and the 2014 World Cup – both set to be held in Brazil – Iniesta participated in a hangout on the Google + page together with the Corinthians and Brazil striker Alexandre Pato. Journalists and fans also took part in the hangout. The two exchanged congratulations for Barça's league title and Corinthians winning of the Campeonato Paulista. Iniesta described Pato as " a really good player – I especially remember the great goal he scored against us when he was with Milan", whilst Pato returned the compliment claiming: "playing against Iniesta is a pleasure, He is a magnificent player and a great champion. Barça are always very strong and I wish them many titles".
Final we'd all like to see
Iniesta expressed his excitement at the possibility of facing the five times world champions:"for any player, to face Brazil at the Maracana is a unique, magic experience. It'll be great and something special to face Pato, Neymar and the rest of the Brazilians".
Alexandre Pato would also like to see a Spain-Brazil final: "it'd be an exciting final, which everyone would want to see!" Pato also explained the progress the Brazilian game has made over recent years: "it's become more physical and better organised tactically than when I left for Europe and this development will help our national team".