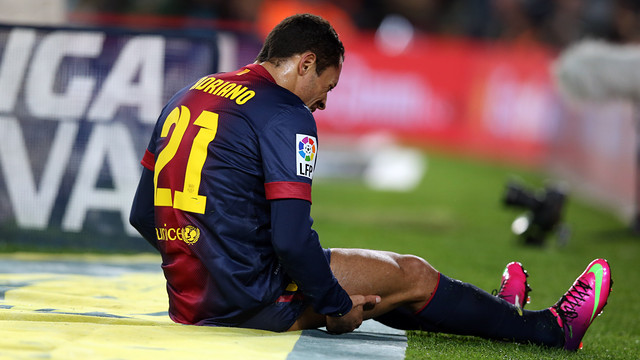 The three defenders are still recovering from their respective injuries
Tito Vilanova won't be able to call on Abidal, Adriano and Alves for this evening's match against Valladolid.Abidal, who is nearly recovered from injury, wasn't named to the team, while Adriano and Alves are still recovering from injury. The left back is still dealing with hamstring issues and the right back hasn't recovered from his back injury.
Therefore, Barça will be without five first team players as Puyol and Messi will also miss the match through injury.
Session with 18 players
A total of 18 players featured in this afternoon's training session at the Camp Nou. Vilanova used the session to finalise preparations for this evening's match against Valladolid. It's worth noting that after the match, the team and the fans will celebrate the Club's 22nd league title. The festivities will be streamed live on fcbarcelona.com.