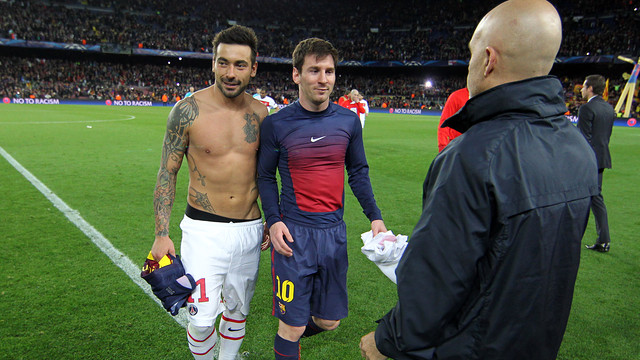 Tests have confirmed that the injury is no more serious and that there has been no change in the player's condition
The player will be continuing with his recovery schedule and his progress will determine whether he plays in the next few games
Leo Messi was subjected on Thursday morning to different medical tests to check whether there was any relapse of the hamstring injury in his right leg. The tests conducted have confirmed that there have been no changes in the player's condition. The player will be continuing with his established recovery programme and his progress will determine whether he plays in the next few games.
33 minutes against PSG
The player suffered a hamstring injury in his right leg during the Champions League quarter final first leg against PSG. For eight days, Messi had been working to be available for selection by Tito Vilanova for the return match at the Camp Nou and at least be able to play for a few minutes. And that was indeed the case when he came on in the 61st minute as a replacement for Cesc Fàbregas. For the 33 minutes in which he was on the field, he was involved in Pedro's equaliser for Barcelona.