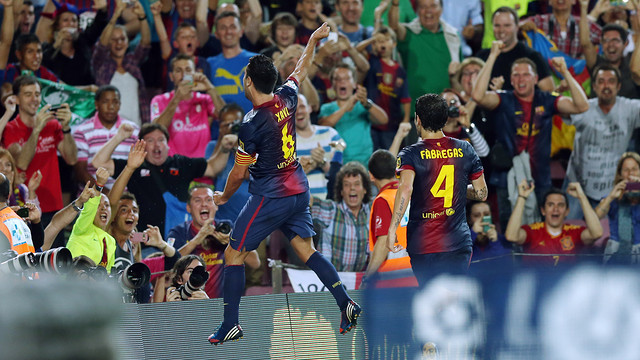 Barça have their first chance to win the championship on Saturday
They have to win at San Mamés and then it depends what happens in the derby match at Vicente Calderón
Barça can win the league championship this Saturday, if the results work in their favour. First, they would have to win at San Mamés, where the game kicks off at 18.00, and then wait to see if Real Madrid lose, who are playing immediately after at third placed Atlético Madrid. If that happens, they will move 16 points into the lead, and with just 15 left to play for, the title would be theirs.
Any other combination would mean they would have to wait at least another week. For example, if Barça were to win but Madrid drew the derby, then the difference of 15 points would not be enough, especially with Madrid having the better goal average.
But even if Barça don't confirm the title this week, they will have further opportunities against Betis, Atlético, Valladolid, Espanyol and Málaga.