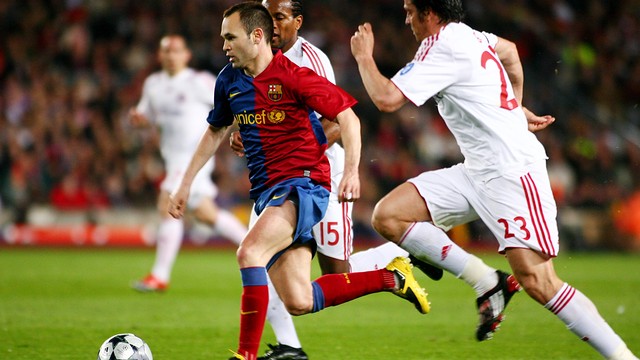 There's plenty of trivia behind Tuesday's night's clash between two of the biggest clubs in Europe, and here we pick out some of the best
Referee
UEFA designated the Hungarian Viktor Kassai to officiate the match. He has officiated FC Barcelona on two occasions, the first was in the Champions League final at Wembley in 2011 and the second was when Barça thrashed Milan 4-0 this season.
This is the fourth time that Bayern Munich and FC Barcelona have been drawn together in an official tournament. Here are some key facts related with this latest encounter between two classic European clubs:

– Barça's overall record in European competition matches played in Germany is nine wins, ten draws and five defeats.

– It's been eleven years since Barça were beaten on German soil. Since then, they have won five games and drawn three.

– Barça have never won an official match away to Bayern, their record being two draws and a defeat.

– In the 17 times that they have been drawn against German clubs in the knockout stages of a competition, Barça have qualified 13 times.

– Bayern have committed more fouls (137) and received more yellow cards (24) than any other team in the competition.

– Full back Alaba took only 25 seconds to score against Juventus, the seventh fastest goal in Champions League history.

– Neuer, Dante and Müller have played every game in the tournament so far for the Bavarian side, while the only ever-present for Barcelona has been Leo Messi.

– Bayern's Luiz Gustavo, Dante and Lahm are all one yellow card short of a suspension, while Piqué, Jordi Alba and Song are in the same situation for the visitors. Mandzukic and Adriano are suspended.

– The last time Bayern and Barça met each other was in last year's preseason friendly. The Catalans won 0-2 at the Allianz Arena.

– The two teams will be meeting again this summer in a preseason charity match. By then, former FCB coach Pep Guardiola will have taken over on the Bavarian outfit's bench.