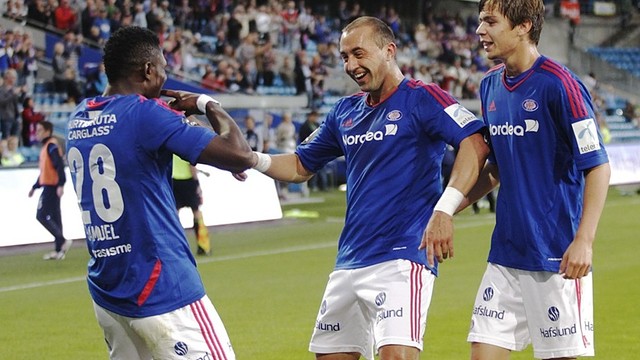 The game is set for July 27th at the Ullevaal Stadion as part of the Norwegian club's 100th anniversary.
Tickets on sale soon
Tickets will go on sale over the next few days via the website www.vif-fotball.no
FC Barcelona will be back in Oslo this summer to play Valeranga in a pre-season friendly to mark the Norwegian team's 100th anniversary. The game will be played at the 25,572 capacity Ullevaal Stadion on July 27th – three days after Barça's friendly against Bayern Munich.
"A party for football lovers"
The Norwegian's recently appointed coach Kjetil Rekdal expressed his satisfaction at the prospect of playing Barça: "it will be a party for all football lovers. This kind of game gives our players a fantastic opportunity to see close up what they need to succeed at a higher international level".
This will be the second time Barça have played against the Norwegian team in a pre-season friendly – Pep Guardiola took his side there ahead of the 2010/11 campaign, fielding two separate teams in each half, with a lot of home grown youngsters involved. Víctor Sánchez, Maxwell, Benja and Keita scored for Barça in the 4-2 win, achieved in the pouring rain. The Serbian Bojan Zajic scored Valerenga's second and is still at the club. The game also saw Adriano make his debut for Barça.
100-year history
Valerenga will have a league game against Sarpsborg 08 two days after the game – the Norwegian league began in March and so far Valerenga have won just one game and lost the other four after finishing 18th last season, with 41 points(12 wins, 5 draws and 13 defeats) – 21 points behind champions Molde FK, who currently sit bottom of the league.
Founded in 1913, Valerenga have a long and successful history in Norwegian football, having won 5 leagues and 4 Cups. Their most successful period was during the 1980s, winning 3 league titles between 1977 and 1990.