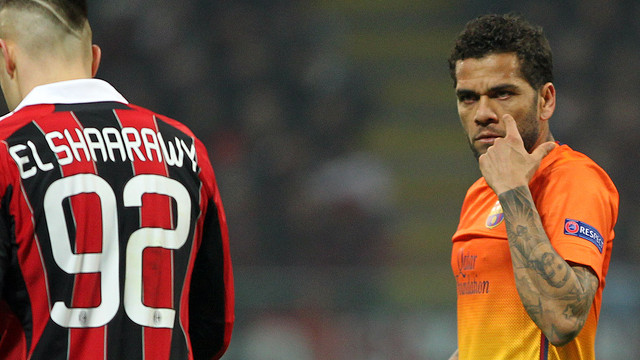 Since the 2-0 result in the San Siro, both sides have faced some tough games, but come into the match on the back of league wins
It's been a busy three weeks since Barça and Milan met in the first leg of the tie: Barça have beaten Sevilla (2-1) and Deportivo (2-0) and lost to Real Madrid in the Cup (1-3) and the league (2-1).Although that meant they were knocked out of the Cup, they stay well out front in the La Liga.
There have been three injuries in the squad, all muscle related: Adriano is now back and fit, Xavi is waiting for the medical okay, but should be fit for the game and Marc Bartra is definitely out. Eric Abidal has also re-joined the squad – having been giving the thumbs up from the Club medical staff on February 21st.
Milan unbeaten
Meanwhile, Milan have maintained the good run of results they had been enjoying before the first leg, drawing with Inter (1-1) and beating Lazio (3-0) and Gènova (0-2) to move up into third place, two behind Naples and 11 off Juventus.
Friday's win against Genova could prove to be expensive for Milan though, as goal scorer Pazzini came off injured and will miss the trip to the Camp Nou, whilst centre half Mexes also picked up a knock and although he has travelled, he is a doubt for the match.
FCB v MILAN SPECIAL CONTENT