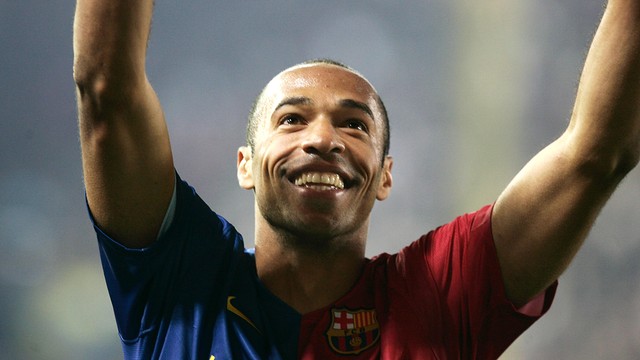 The Frenchman was part of the team that won the treble in 2009, and he then went on to make it 6 for 6 with the Club World Cup title, and the Spanish and European Super Cups
Thierry Henry signed for FC Barcelona from Arsenal in the 2007/08 season. He played for the Blaugrana for three seasons, through 2009/10. He won two Liga titles, one Champions League, one Club World Cup, one Copa del Rey, one Spanish Super Cup, and one European Super Cup with FC Barcelona.
Henry, one of the classiest players to ever set foot on the pitch of the Camp Nou, scored 49 goals from 121 official appearances. He's especially remembered for his goals in Barça's rout of Real Madrid at the Santiago Bernabéu (2-6) in the 2008/09 season.