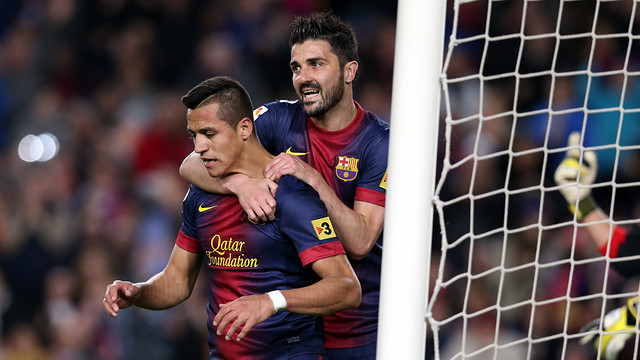 Barça average three goals a game at home, whilst Milan, though they will be without one of their most dangerous players Pazzini, are enjoying a great run of form
A match between the two European giants is traditionally a guarantee of emotion, spectacle and goals and everything looks set for that kind of game on Tuesday, with the 2-0 result in the first leg meaning Barça have to go for goals, whilst Milan know that an away goal, doubly valuable in Europe, could be vital if the tie ends in a draw. What's more, both teams' stats seem to confirm that Tuesday's game should be a cracker.
Three goals a game at the Camp Nou
Barça have played 21 games at the Camp Nou this season and they have not had to come from behind in any of them. Seven of the 21 results obtained would be enough to win the tie if repeated, whilst two would take the game into extra time. Barça have averaged three goals a game this season to one conceded, whilst they have managed a clean sheet on six occasions.
For their part, Milan are enjoying a great run and are unbeaten in 2013. A repeat of any of their away results so far this season would see them go through, with only Malaga (1-0) and Sampdoria (0-0) having been able to stop them scoring at least once. The bad news for the Italians is the injury to Giampao Pazzini, one of the team's top scorers, whilst Mario Balotelli is cup-tied and not available.
FCB v MILAN SPECIAL CONTENT