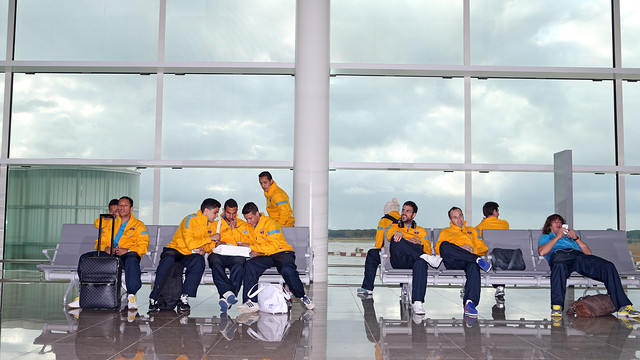 The team flew out of Barcelona airport to Granada at 10.30 this morning ahead of this evening's game at the Nuevo Los Carmenes (20.00)
The first team flew out to Granada at 10.30 this morning and arrived in Granada at 11.55 ahead of their league game this evening. Vice-President Josep Maria Bartomeu And directors Pilar Guinovart and Ramon Pont, as well as Sporting Director Andoni Zubizarreta accompanied the players and coaching staff.
The team will stay atteh Hotel Abades Nevada Palace until just before kick off and once the game is over they will fly straight back to Barcelona.