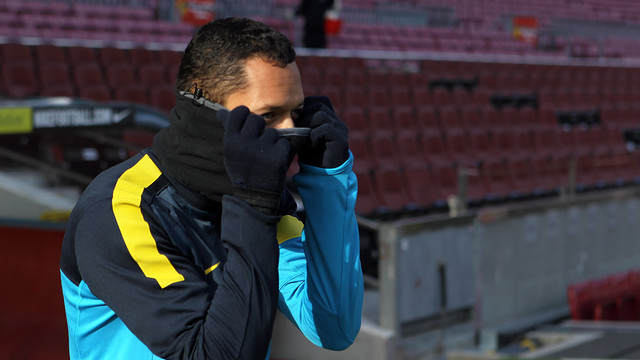 The players trained this afternoon at the Camp Nou ahead of tonight's match against the Andalusian side
The first team's final training session before tonight's match against Sevilla (22.00) was marked by the intense cold.
After the session it was confirmed that Adriano will not be able to suit up against his former team due a hamstring injury in his right leg. The players ate together after the session and are due back at the stadium at 20.15.