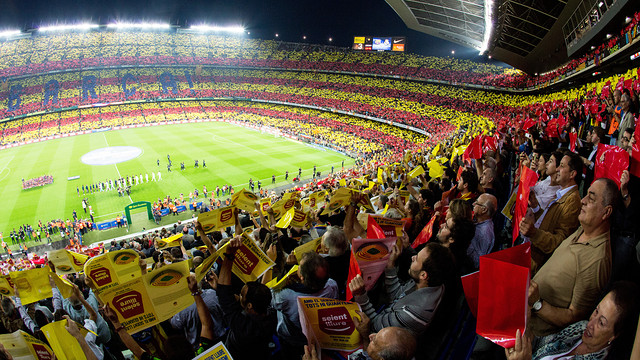 Online 60 Minutes Online Editor Ann Silvio sits down to Bob Simon to talk about the correspondent's report on FC Barcelona and Messi tells ESPN that he's eager to win even more trophies with Barça and Argentina
Soccer Academy "La Masia:" a model for the U.S.?
"60 Minutes" profiled FC Barcelona on Sunday. It was the first time the program had profiled a professional football team in its history. Bob Simon, correspondent for the North American news program, sat down with 60 Minutes Online Editor Ann Silvio to talk about his experience covering Barça. In the interview, which can be seen below, Simon notes that Barça's playing style "is like Picasso with a brush – making brush strokes […] I grew up with stick ball [a form of baseball] and no one has ever compared stick ball to some artist of musician – but yes you see it, I saw it."
• "Each year my objective is to grow" – Lionel Messi
"Each year my objective is to grow, not to stay with what I have. As for what I don't know, I want to try and learn and get better," said Messi after scooping up his fourth Ballon d'Or on Sunday. It's nearly impossible to know where Messi's limits lie after his jaw-dropping numbers in 2012, but his future plans point to an even bigger feat. "I want to achieve things with Barcelona and with my country, which I've always said is my dream."
That dream is to win the World Cup and more silverware with the Blaugrana. "We are working hard to give the people of Argentina the best, and many joys. Today, you can see the unity. That makes Argentina stronger," said Messi in reference to the Argentina national team led by Alejandro Sabella. The Blue and Whites sit atop the South American qualification standings for the 2014 World Cup.
The World Cup in Brazil is still a ways off, but that doesn't mean Messi's hunger for success has diminished. The Argentine has always stated that he prefers team awards to individual ones, and there are three big trophies up for grabs from now until the end of the season: the Copa del Rey, La Liga, and the UEFA Champions League.
Read ESPN's article in its entirety here.