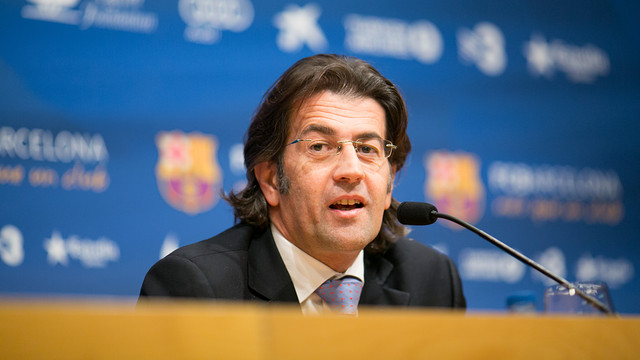 The spokesman for the board has described the extensions of Carles Puyol, Xavi Hernández and Leo Messi's contracts, saying the club is seeking "continuation of a successful sporting project"
Through its spokesman Toni Freixa, the Board's reasons for renewing the contracts of Xavi Hernández and Carles Puyol to 2016, and that of Leo Messi to 2018, have been explained. In a press conference to reveal the details of the meeting held on Monday, Freixa said the club was looking for the "continuation of a successful sporting project". Messi, Xavi and Puyol are, in his words, "three essential members of the best Barça ever".
Clauses maintained
Toni Freixa said that the buyout clauses in each of the contracts will remain unchanged, while in some cases the contracts have not only been extended but also improved. He also pointed out that although a joint announcement was made today regarding all three players, "I am sure that the signatures will be done individually, probably after the holiday season".
Abidal to decide
Toni Freixa also spoke about Éric Abidal's contract. "The Club's intention is Abidal's intention. The player has made an extraordinary effort, and he is happy to have done so because he can live a satisfactory life again. His continuity will depend on what he himself decides, and Barça will always be there at his side".