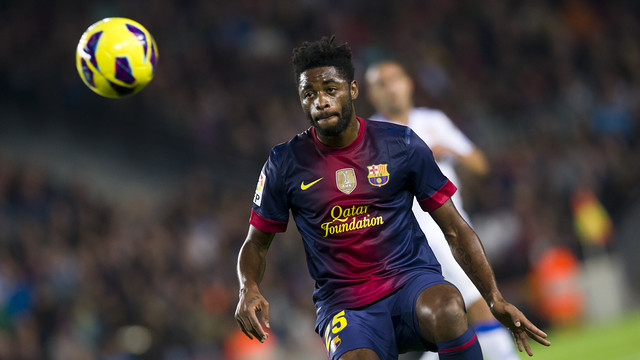 The midfielder will compete with Didier Drogba and Touré Yaya for the award
The African Football Confederation announced that Alex Song is one of three finalists for the 2012 African Player of the Year award. The other two candidates are Didier Drogba (Shanghai Shenhua) and Touré Yaya (Manchester City). Drogba was decisive for Chelsea in thier successful Champions League bid last season, while the ex-Blaugrana was key in Manchester City's Premier League title conquest.
The winner of the 2012 African Player of the Year award will be announced on December 20 in Accra, Ghana.
It's worth noting that Leo Messi and Andrés Iniesta have been shortlisted for the FIFA Ballon d'Or 2012. The winner will be announced on January 7.