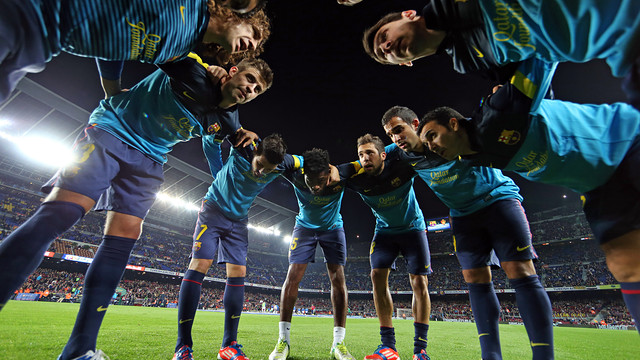 The football first team now knows the kick off times for the next four Liga matches as well as the cup tie against Cordoba
Champions League Draw, December 20
Next week the club announced on rival knockout stages of the Champions League draw will take place on December 20. The tie will be played between February 12/13 and 19/20 and March 5/6 and 12/13 . Barca will face the first leg at home and return to Camp Nou.
Possible Champions League rivals:
– FC PORTO
– MILAN AC
From December 12 to January 13, Barça have no fewer than six matches, and now know when they will all be played, which will help plan for a busy schedule. Before the Christmas break, they have three fixtures. The first is this Wednesday in the Spanish Cup away to Cordoba. Four days later, the Camp Nou is the venue for one of the most enticing games of the season when the Blaugrana meet high flying Atlético Madrid. The year's competitive action ends on December 22 away to Valladolid.
Derby to start the year
There will be a 15-day break before competition resumes in 2013 with a King's Day derby against Espanyol. The Camp Nou will also be the venue for the return leg of the Copa del Rey encounter on January 10. The Sunday after, the Liga season reaches the halfway stage with Barcelona facing a tricky away trip to Malaga.
Cordoba v FCB
Wednesday, December 12 at 20.00
Copa del Rey. First leg round of 16
FCB v Atlético Madrid
Sunday, December 16 at 21.00
Liga. Round 16
Valladolid v FCB
Saturday, December 22 at 18.00
Liga. Round 17
FCB v Espanyol
Sunday, January 6 at 19.00
Liga. Round 18
FCB v Cordoba
Thursday, January 10 at 21.30
Copa del Rey. Second leg round of 16
Màlaga – FCB
Sunday, January 13 at 21.00
Liga. Round 19