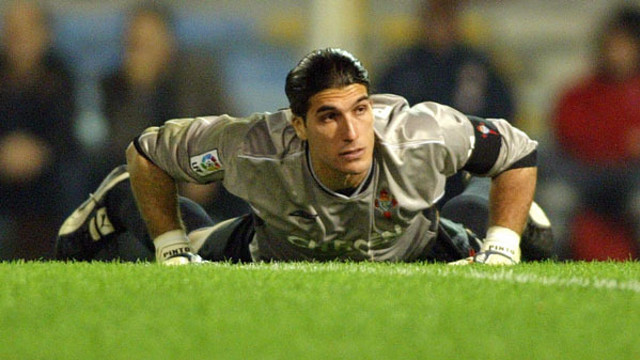 On Saturday, Barça play Celta, a team with very special links to Tito Vilanova, José Manuel Pinto and Thiago Alcántara
On Saturday, in the Camp Nou (6 pm, GolT y Canal+ Liga) Barça will meet Celta Vigo for the first time in six years.  For three members of the Barça squad it will be a special game due to their personal connections with the Galician club.
Tito Vilanova: First Division debut
For first team manager Tito Vilanova, it will be a chance to renew acquaintance with the team that handed him his First Division debut as a player.  In 1992, following on from his apprenticeship in the Barça youth teams and a loan spell with Figueres, Vilanova signed for newly promoted Celta.  He spent three seasons at the Balaidos, making 29 appearances and scoring one goal.
José Manuel Pinto: the Zamora Trophy
José Manuel Pinto came up through the Betis youth ranks but had his first taste of top flight football with Celta.  He wore the keeper's jersey for ten seasons and was an important part of the best ever Celta team, which featured the likes of Mostovoi and Gustavo López and secured qualification for the Champions League in the 2002/03 season.  In 2005/6, Pinto won the Zamora Trophy for the goalkeeper conceding the fewest goals, a miserly 28 in 35 matches.  He left Celta to sign for Barça in January 2008.
Thiago Alcántara: his father's team
Celta also has a very special meaning for Thiago Alcántara, despite the fact that he has never played there.  He was born in 1991 and grew up in Galicia, where his father -Mazinho- made a name for himself in midfield between 1996 and 1999, staying on there when he hung up his boots.  Thiago joined Barça as a youngster in 2005, moving from Galician local side Ureca.  This time Thiago is ruled out of the match due to injury but he took on his father's old club in 2010/11 in the Second Division with the Barça reserves.