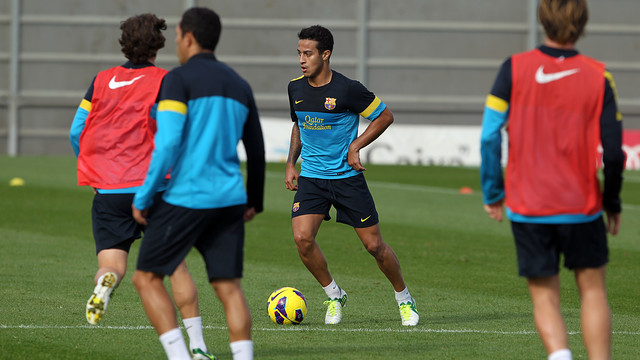 The first team trained together with Barça B today, with the starters against Spartak involved in a recovery session
After flying home from Russia this morning, the first team trained at midday, with Thiago and Adriano joining despite still carrying injuries. Thiago is on the road to recovery after tearing ligaments in his right knee on September 29 against Sevilla, while Adriano injured his right thigh against Celta on November 3.
Work with reserves
The Wednesday session at the Ciutat Esportiva saw the first team work out with members of Barça B, with the players that started against Spartak limiting their exercises to the customary after-match recovery routine.