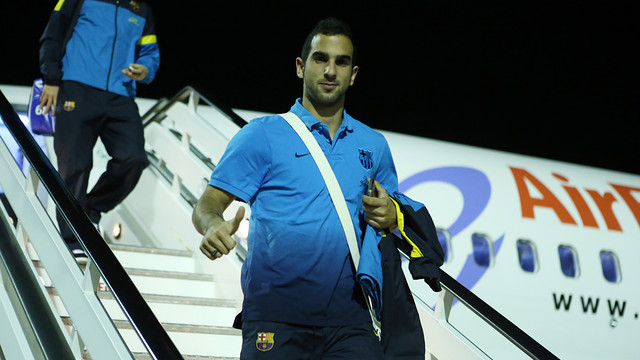 On Saturday evening Barça took the short flight to Mallorca to play the eleventh round of the league season
Barça took off from El Prat airport at 7.30 pm and are now in Palma. Given that the match kicks off at the earlier time of 5.50 pm, the coaching staff decided to change the usual routine and spend the night before the match in Mallorca.
The Barça party is led by Club directors Josep Ramon Vidal-Abarca and Pilar Guinovart. Vice-president Jordi Cardoner was already in Palma, having attended a Supporters' Club event on Friday evening. Eduard Coll will join the rest later.
The team went straight from the airport to the Hotel Meliá de Mar, where they'll be staying until the match.