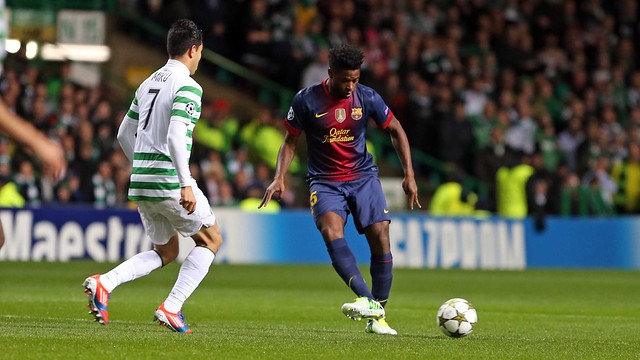 Despite losing 2-1, Barça registered some amazing stats for possession and shots on goal
– Barça had 80% of the possession on the day when they completed 4 and a half years without defeat in this category. Since then, they have had the most possession in all 266 matches that they have played.
– The visitors made 902 passes, while the home side made 122.
– Barça made 30 crosses, and Celtic made 17. Dani Alves made the most, 19.
– Tito Vilanova's side shot 25 times (9 times on target), while the home side shot five times (3 times on target).
– The Catalans had 7 corners and the Scots had 2.
– Xavi completed 165 of the 170 passes he made. In the whole competition, he has accumulated 405 good passes out of 447, the tournament's best tally.
– Wanyama, Mascherano and Song won the most balls (9).
– With 74 goals in 2012, Leo Messi is one short of Pele's record in 1958.
– Messi took more shots(6) than the whole of the Celtic team (5).
– In the 20 minutes he played after returning from injury, Gerard Piqué won 2 balls, completed 16 out of 17 passes and cleared 4 balls.