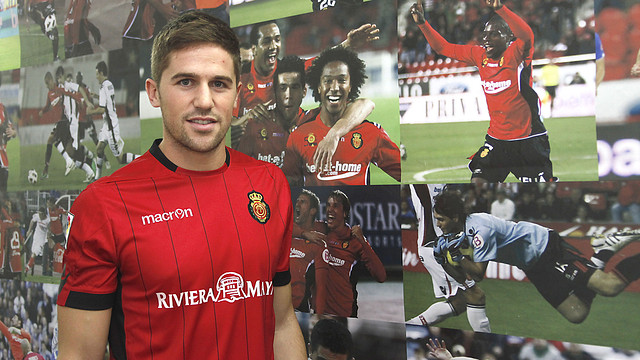 The defender, on loan from Barça, explained that Mallorca's bad run of form: "has been painful for us"
Mallorca boss Caparrós has used the young Catalan as a central midfielder – the position he occupied with Barça B

After more than five years with Barça and just a month after signing on loan to Mallorca, Andreu Fontàs will be facing his ex- teammates again this weekend when the two teams meet this Sunday. Talking to the Barça TV programme 'ADN Barça', Fontàs explained: "this will be a special game for me, having shared five years with different members of the squad and had many experiences with them".
Fontàs, who arrived in Mallorca on October 15th, has had long enough on the island to see the different approaches of the two sides and explained: "Barça is totally different. They demanded things of me there that they don't here. I play in midfield sometimes here and I feel comfortable with that, as I have played there in the past for Barça B at times. I've settled in well at Mallorca and adapted to the team where the central defenders don't have the same defined role as at Barça".
Bad run of defeats
Fontàs is also aware that his new have had a tough fixture list: "we are hurt by the bad run we've had (five defeats on the run), but we are working well. Against Madrid we just weren't up to the level and the defeat against Deportivo was unfair. Sometimes the ball just won't go in!".
The youngster was positive about his experience at Mallorca so far: "it's a privilege to train with Caparrós. Right now, I just want to get some playing time in and get back to the level I feel I was at before my injury. I'm not thinking about my future at the moment".