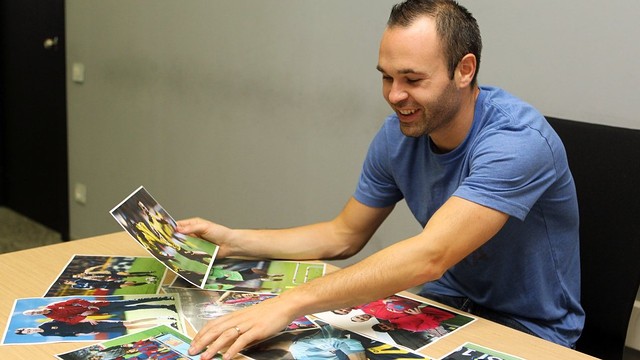 On October 29th 2002, Andres Iniesta made his Barça first team debut in a Champions League game away to Bruges
Through ten photos in the "Revista Barça" Iniesta looks back at ten decisive moments in a career that has led him to become a key piece of one of the best Barça teams ever
This Monday, October 29th, marks ten years since Andres Iniesta made his first team debut for the Club. In the latest edition of the Club magazine Revista Barça, the Spanish midfielder reflects on those ten glorious years that have given us so many memorable moments – both for him personally and the Club as a whole – via a series of ten photos of those magic moments.
The excitement of his first training session with his heroes, his first game at the Camp Nou, the emotion of that first Champions League win in Paris, and the award from UEFA in August as last year's player of the season… just some of the examples of the memories the photos evoke.
FIRST TRAINING SESSION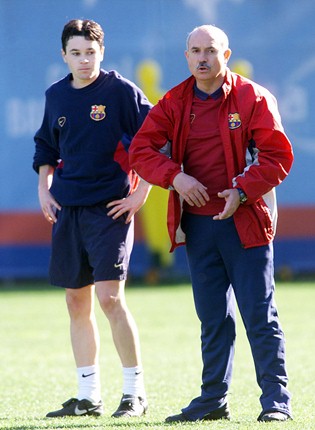 5th February 2001. "It's a lovely memory – Wow I look really fat! That was the day my dream of training with my heroes came true. It was a special day for me. When I got the call, I couldn't believe it! I want to thank Serra Ferrer once again for the opportunity he gave me".
DEBUT IN BRUGES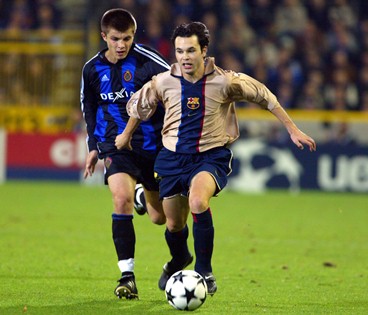 29th October 2002. "I felt very comfortable that day. There were a lot of B team players who went on the trip, because we had already got through to the next round.  It's a dream to make your first team debut – thank you Van Gaal. I'd been training with them since the start of the season and I think I played a decent game".
FIRST GAME AT THE CAMP NOU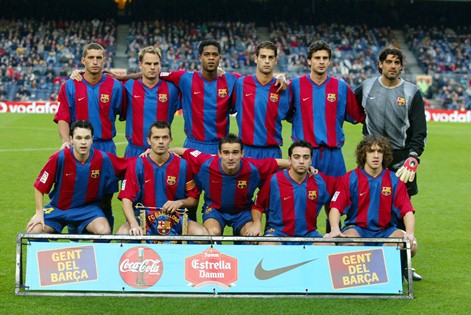 5th January 2003. "The team had changed a lot and it was a very difficult situation. I had a similar feeling to Bruges – I was brought up at the Club and being able to play at the Camp Nou was something so special. It was a game against Recre and we won quite easily(3-0)"
IMPORTANT GOAL IN VALLADOLID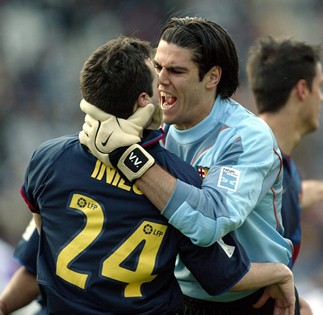 11th April 2004. "It's a curious image. I have a great friendship with Victor  – he's my best friend. He was so happy that he ran the length of the pitch to celebrate the goal with me. It looks like he wanted to kill me, but it is a photo that just shows pure emotion. We were celebrating the goal that made it 1-3".
CHAMPIONS LEAGUE WIN IN PARIS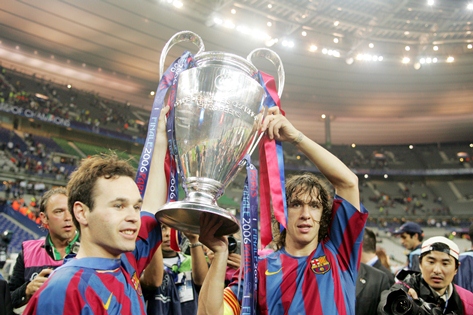 17th May 2006. "It was the first big title we won. I have very good memories of the second half I put in(he came on at the break in place of Edmílson]. It's such a special trophy…fortunately it wasn't the last time we would win it".
THAT GOAL!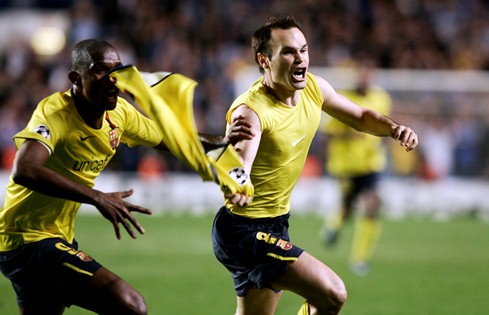 6th May 2006. "A unique moment, something I will always remember. It was one of those moments when everyone knew where they were, what they were doing and how to react. I feel privileged to have scored and lived that moment. It is the maximum expression of happiness, intensity and emotion. It's virtually impossible to beat a moment like that".
CALF INJURY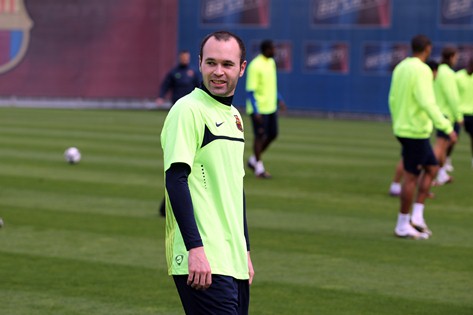 13th April 2010. "I got injured in training and missed the climax to the season. It's the worst thing that can happen to you as a player because it stops you doing what you enjoy. Fortunately, I was able to recover in time for the World Cup".
BARÇA'S BALLON D'OR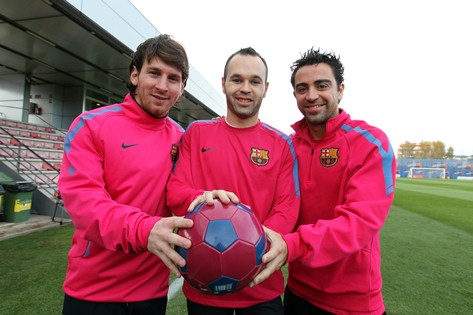 6th December 2010. "It was the day that they announced that we three were the finalists for the Ballon D'Or. I don't know if that will ever happen again. It was unique, not just for the players, but for who we are and what we represent for Barça and for what Barça represents for us".
A SPECIAL DEDICATION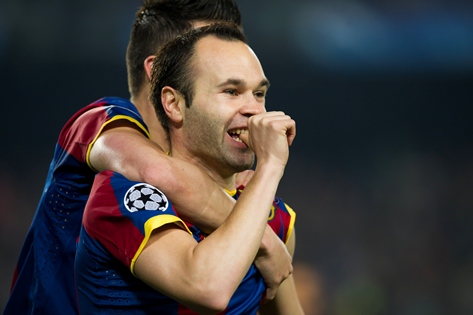 6th April 2011. "It was Champions League game against Shaktar and I scored in the first minute. The photo was taken two days after Valeria was born. She is someone who has changed my life, filled me with happiness and made me understand things from a different perspective. I hope I can dedicate many more moments like that to her.
UEFA AWARD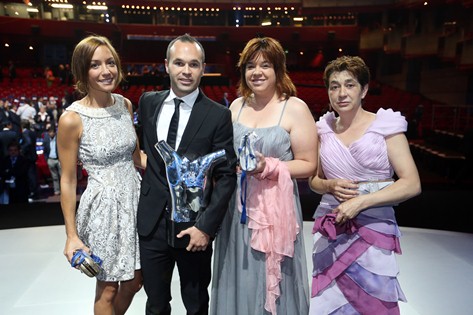 30th August 2012. "I'm with my family, but my dad isn't there because he really doesn't like planes. He's always with me though, even if he's not there physically. I don't play to win individual awards  – that's just a small part of football. To be on the podium with Cristiano and Leo is a prize in itself".