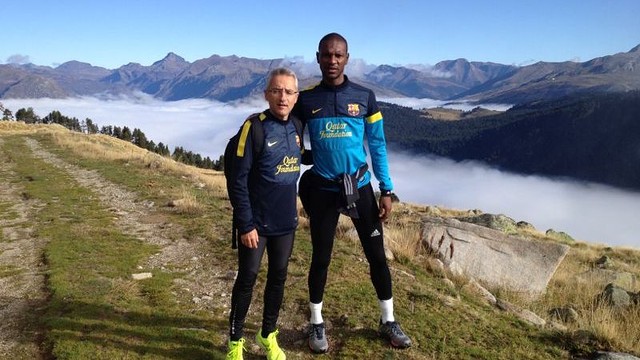 The French defender climbed the 2.483 metre Salana peak this Saturday to round off a week in the Valle D'Aran following a specific training programme alongside the Club physio Emili Ricart.
Éric Abidal's training regime up in the Pyrenees will come to an end this Sunday following a few days work with physio Emili Ricart, who has put the Frenchman through a series of aerobic exercises, mountain climbing and ball work.
This Saturday, Abuidal scaled the 2,483 metre Salana peak to finish off a week that has seen him also climb up to the Montgari refuge, the Colomers Lakes and the 2,883 metre high Montarto mountain.