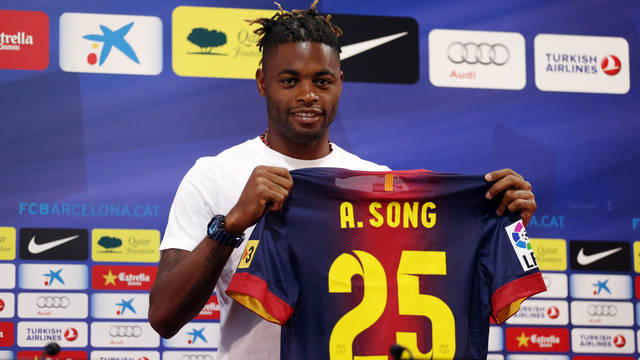 Alexandre Song is celebrating 25 years of age today Sunday, his first birthday as an FC Barcelona player
Sunday December 9 is Alexandre Song's 25th birthday. Barça's newest signing is able to celebrate the occasion in his home country of Cameroon, where he played for this country against Cape Verde on Saturday.
The player, signed from Arsenal, was officially presented on August 21, and made his debut at the Bernabéu eight days later in the final minutes of the Supercup match. A few days later, he played his first league game at the Camp Nou against Valencia.
Song has taken no time at all to impress with his skills and tactical knowledge in the centre of the Barça midfield, the only position he has played until now.