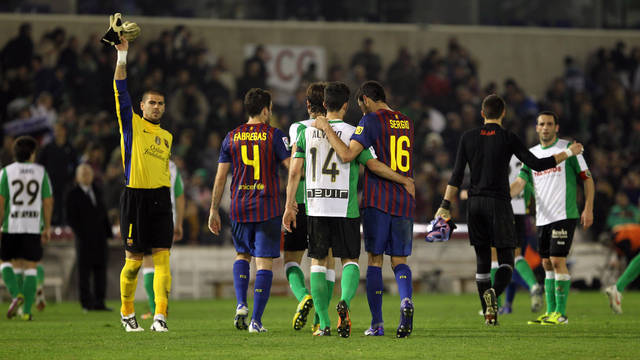 With the victory in Santander, Barça chalked up their sixth win on the run – four in the league against Valencia, Atletico Madrid, Sporting Gijón and Racing and the two Champions League wins over Bayer Leverkusen
Here are some facts and figures arising from the game:
• Over the six game winning run, Barça have scored 2 goals and conceded just 5.
• It was the fourth season on the run that Barça had won at the Sardinero – Guardiola has thus won every game in charge there.
• The last time Barça lost in Santander was in the 2003/04 season, when they were beaten 3-0
• The win was the first in which Valdes has kept a lean sheet since the goalless draw with Villarreal on January 28th.
• Valdés had one of the quietest games of the season on Sunday, as Racing only had one shot  – and that wasn't on target.
• In contrast, Barça had 23 shots, 8 of which were on target.
• Alves and Mascherano were the Barça players who won back most possession – each making 17 interventions.
• Messi's penalty was his 50th goal of the season . 22 have come in the first half and 28 in the second.