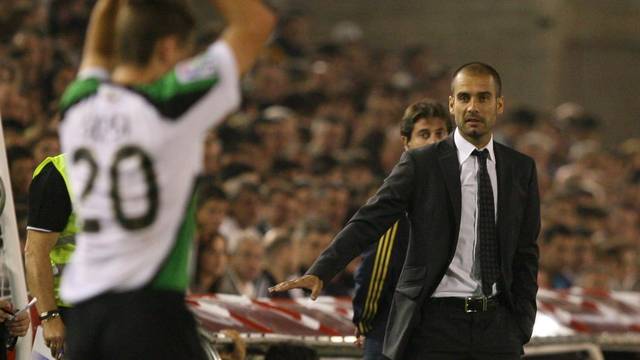 This Sunday's match is Pep Guardiola's fourth match against Racing Santander as first-team manager; the Catalan has never lost to Racing in Santander
Pep Guardiola will go to the Sardinero for the fourth time as manager of FC Barcelona's first team. In his past three visits he's led his team to three victories.
Last season, on Matchday 1 of La Liga, Barça beat Racing 0-3, with an early Messi goal on three minutes, and two more from Iniesta and Villa. In the 2009/10 season Barça was victorious in Santander (1-4) as well. Guardiola's men conceded a goal to Óscar Serrano on 72 minutes, after Ibrahimovic, Messi (2) and Piqué netted for the Azulgranas.
Finally, in Guardiola's first match at El Sardinero as manager, in the 2008/09 season, the Azulgranas won by 1-2. Zigic put his team in front but Messi, with two goals, overturned the home side's advantage.