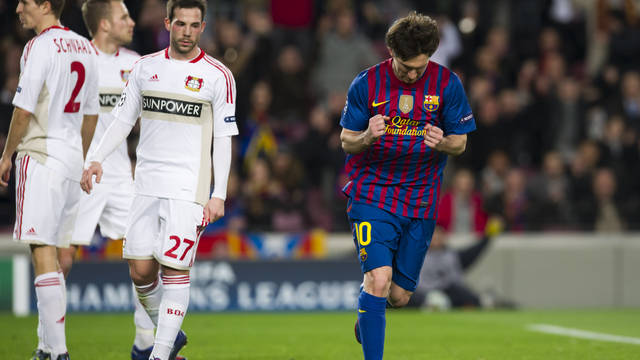 Guardiola has only ever been beaten once in a European match played over two legs in the four seasons he been Barcelona manager
Barça are into the quarter finals for the fifth consecutive time. Since Pep Guardiola arrived in 2008, their European record is enough to strike fear into the hearts of any of their rivals. They have got through 10 out of 11 European knockout ties between 2009 and 2011.
Long road to Rome
Guardiola's first do-or-die European clash was in the preliminary round of the competition against Wisla Krakow. A place in the group stages looked beyond doubt after they brushed aside the Polish champions in the new manager's first official game (4-0). Having got through the groups as well, FCB next faced Olympique Lyon, then Bayern in the quarters and Chelsea in the semi-finals, one of the most nail-biting fixtures of recent years, before going on to lift the cup in Rome.
Only defeat against Inter
Next year, Barça got the better of Stuttgart and Arsenal, with Messi getting four goals in one game against the Gunners. But the semi-final brought Pep Guardiola's only major setback as Barça manager in Europe, when Inter won the first leg 3-1 and with determined defending, managed to limit the Catalans to one goal at the Camp Nou (1-0).
From the clásico to Wembley
The team made no mistake in Champions League 2010/11. Arsenal were beaten again, and then Shakhtar Donetsk, followed by the old rival Real Madrid to reach the final at Wembley. That made it nine out of ten European qualifications for Guardiola. The record continued this year, with a 10-2 aggregate win against Bayer Leverkusen, the biggest of all over two legs for Barcelona in the last four years.