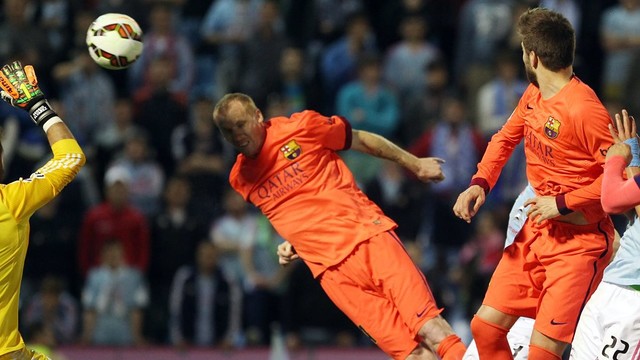 Barça won last season in Vigo thanks to the only goal of the game scored by their French defender

The last time Barça played away at Celta Vigo is one of those matches that stays in the memory. It was the 29th game of the season and Barça were in need of a victory to remain as league leaders. In a difficult game for the blaugranes, a header from Jérémy Mathieu in the 73rd minute gave Barça three valuable points that would help them go on to claim the league title.
Easy victories away at Balaídos are hard to come by. The season before the blaugranes claimed a 3-0 victory with the scoreline not fully reflecting just how close the game had been, especially in the first half. In 2012/13 the game ended in a 2-2 draw and in 49 matches at Vigo in the league, Barça have won 20, drawn 13 and lost 16.