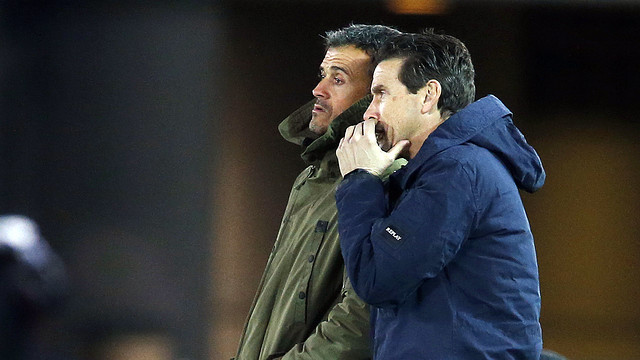 Ten juicy nuggets of information to get you in the mood for Sunday's showdown in Yokohama
Barça will be vying for their third Club World Cup title and the third in six years on Sunday at 11.30am CET. The Catalans missed out on their only chance to win the old Intercontinental Cup in 1992 and also failed in their first attempt at the new version in 2006.
---
Leo Messi, Andrés Iniesta, Sergio Busquets, Gerard Piqué and Dani Alves are the five members of the current team that were also involved in the previous victories in 2009 and 2011.
---
In eleven editions of the new Club World Cup, in which it is now not just the European and South American champions that take part, Barça and Corinthians (2000 and 2012) are the only teams to have collected the trophy more than once.
---
Bravo, Alba, Rakitic, Sergi Roberto, Suárez, Munir, Sandro and Samper all made their Club World Cup debuts last Thursday in the 3-0 defeat of Guangzhou in the semi-final.
---
River Plate are chasing their first ever world title, although they did beat Steaua Bucharest to win the old Intercontinental Cup in 1986.
---
Eleven different players have worn the Barça and River Plate shirt at some point in their careers, and two of them will be there for the final in Yokohama. Mascherano played for the Buenos Aires club from 2000 and 2005, while Saviola is back at River after being at the Camp Nou from 2001 to 2004 and the 2006-07 season.
---
Luis Suárez's hat-trick made him the first player to score a hat-trick in the Club World Cup. In fact, the only player to get three in a game in the old Intercontinental Cup was the legendary Pelé for Santos against Benfica in 1962.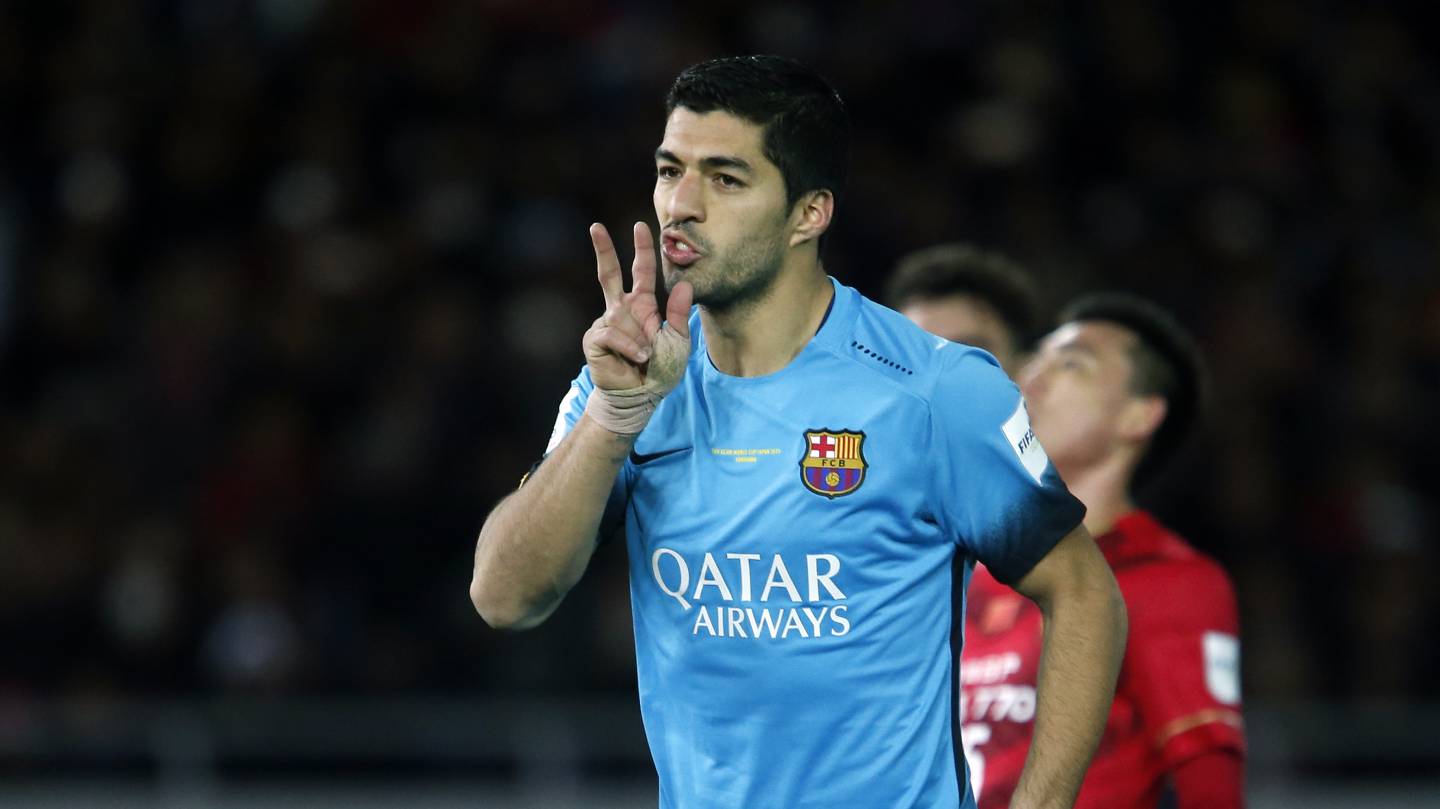 ---
The biggest win in a Club World Cup match is 4-0. Barça have won by that scoreline three times, once in the 2006 semi-final against Amèrica and in both the semi-final and final in 2011 against Al-Sadd and Santos.
---
The referee for the final will be Alireza Faghani of Iran. He's been a FIFA official since 2008 and was in charge of the 2015 Asian Cup Final between South Korea and Australia.
---
If Barça win the trophy, what Iniesta will be collecting is a model designed in 2005 and which wrights 5-2 kg, is 50 cm high and has a 20 cm diameter base.