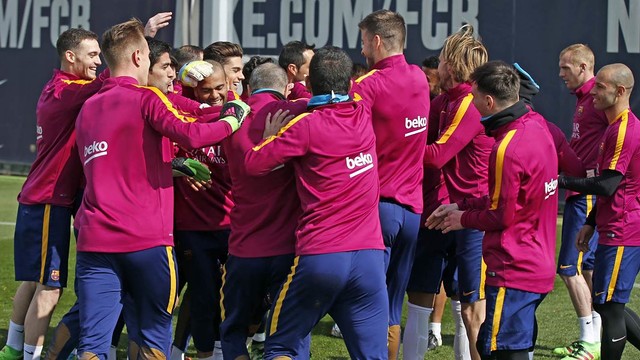 The team's warm-up game of keep-away illustrates the bond between the players
FC Barcelona's training sessions are just as fun and exciting as their games. Today's workout was no exception, showcasing the good atmosphere accompanying a team which has now gone 37 straight games without a defeat.
A little over 48 hours ahead of the second leg of the UEFA Champions League last 16, Monday morning's practise session provided yet another glimpse into the warm vibes between the players. Their daily warm-up game of keep-away — also known as a 'rondo' — featuring Sergi Roberto and Jérémy Mathieu produced a glut of smiles as the loose climate so typical of this Barça was on full display.