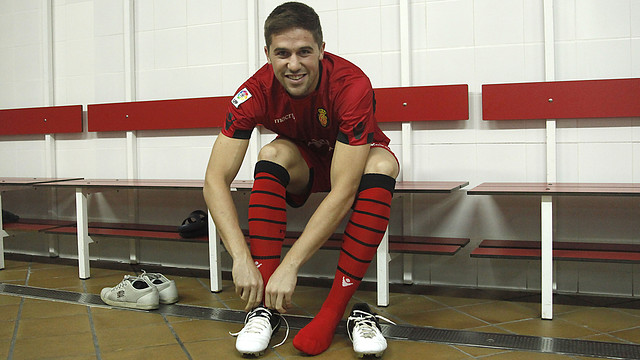 Barça's young centre half was officially presented this Monday at his new club Mallorca, where he will stay on loan until June 30th
Andreu Fontàs will spend the rest of this season on loan at Mallorca. The defender travelled to Palma de Mallorca this Monday morning for a medical prior to signing the deal and was then presented as the newest member of Joaquín Caparrós' squad.
Fontàs, who will be 23 in November, was yet to make his debut for the first team this season in an official game and after the serious knee injury he suffered last year he explained: "right now I need to be playing. This is a very good opportunity and I am very keen to take it up".
At Mallorca, Fontàs will wear the number 24 shirt and occupy the place in the squad vacated by Joao Victor, who picked up a long term injury in the team's last league fixture.