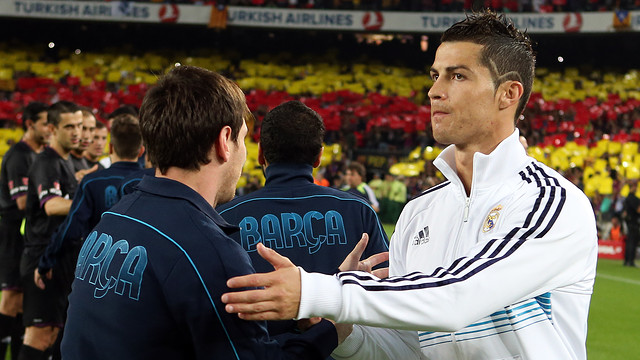 The Spanish Cup champions from the last two seasons meet this evening(21.00) at the Camp Nou in the second leg of this year's semi-final after the two drew 1-1 in Madrid.
Jordi Roura has a full squad available, whilst Iker Casillas is missing for the visitors.
The result at the Camp Nou could have a big effect on both side's morale ahead of their upcoming Champions League games.
It's all or nothing at the Camp Nou this Tuesday evening, when Barça and Real Madrid meet in the second leg of the Spanish Cup semi-final. The Cup winners from the last two years will be fighting it out for a place in this season's final following the 1-1 draw in the first leg at the start of the month – a result that means Barça need a win or a goalless draw to get through. A 1-1 draw would lead to extra time or penalties, whilst any other score draw or a Madrid win would see the visitors into the final and looking at recent results, just about anything is possible.
Full squad available
In principle, Barça have three points in their favour: they are at home, Madrid have to score to get through and, with the return of Adriano from injury after a ten day layoff, Jordi Roura has a full squad fit and available.
First of two vital cup ties for Madrid
If the game is important for Barça, then it is if anything even more so for Real Madrid, who find themselves 16 points adrift in the league and facing another tough Cup tie next week when they travel to Old Trafford after their 1-1 draw in the first leg of their Champions League last 32 tie. With their talismanic captain and keeper Casillas out injured, these two cup games could leave Madrid without any options for a title, should they lose.
With Barça also needing a win against Milan in their Champions League game, it's clear that Tuesday's result could play a key part in both team's morale ahead of their European matches and their hopes of further progress towards May's Wembley final.