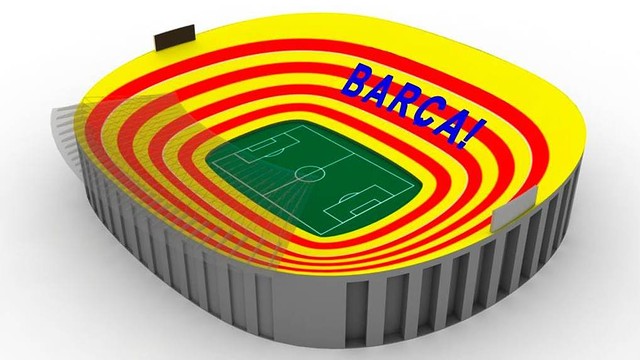 The Camp Nou will once again be looking more special than ever for Sunday's showdown with Real Madrid: 98,000 cards will spell out the word 'Barça'

Naturally, the crowd will be creating a mosaic at the Camp Nou for Sunday's clásico. The game between  Barça and Madrid will be preceded by a spectacular mosaic formed by 98,000 cards going all the way around the stadium. The image will be that of a massive Catalan flag and the word 'Barça', and will be unveiled just as the teams are coming into the field. 
This year is the twentieth anniversary of mosaics at the Camp Nou. Curiously, the first one also featured no words other than the name of the club, 'Barça'.