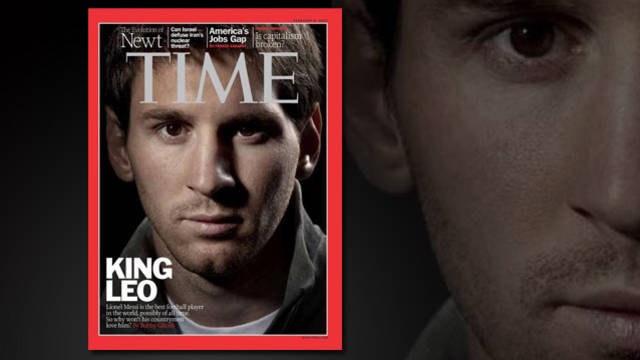 The FC Barcelona star figures alongside Barack Obama, Jeremy Lin, Hillary Clinton, and Kate Middleton in The 2012 Time 100 Poll. The poll is open to public voting, voting closes on Friday, April 6th
Congratulate Leo Messi
TIME magazine has included FC Barcelona's La Masia graduate, Lionel Messi, among the 200 candidates in their 2012 TIME 100 poll. The poll, which aims to highlight the 100 most influential "leaders, artists, innovators, icons and heroes," is open to the public and voting is scheduled to go through Friday, April 6th. The nominee that receives the most votes will be included in TIME's TIME 100 edition, which will hit the stands worldwide on Tuesday, April 17.
The North American based magazine asks "will there be any end to Messi's record breaking? Look out, Pelé: Messi may be the new greatest footballer of all time." The Argentine, who is the only footballer on the list, figures alongside other household names like Jeremy Lin, Adele, Ron Paul, Barack Obama, Kate Middleton, Mark Zuckerberg, Usain Bolt, Novak Djokovic, Bruce Springsteen, Lady Gaga, George Clooney and José Andrés.
King Leo
The three-time Ballon d'Or winner, who graced the cover of TIME's February 2012 edition, is currently having another record-breaking season with FC Barcelona. Messi recently broke the Club's long standing all-time goals scored record set by César Rodríguez. Bobby Ghosh, who interviewed Messi for the TIME cover story in February, presents a couple of reasons as to why the Argentine should be considered the best player in the history of the sport.
To vote for Messi in The 2012 TIME 100 Poll, simply click here.