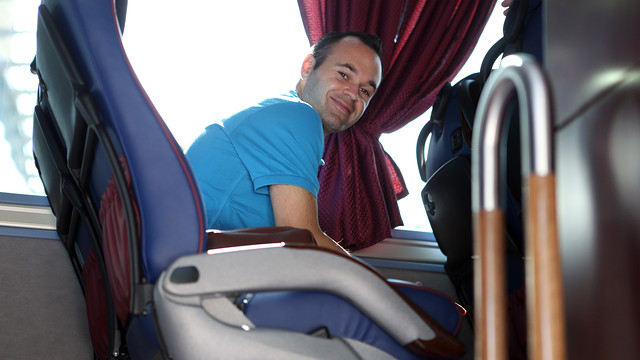 Get a detailed account of the hours leading up to this afternoon's match at the Camp Nou against Real Madrid

15.50: Kick off is four hours away, have you seen the photo gallery of this morning's training session?

14.30: The traditional meal between FC Barcelona and Real Madrid directors begins at Gran Teatre Liceu. Presidents Sandro Rosell and Florentino Pérez are leading the delegations of their respective clubs.
14.00: If he plays, Alexis Sánchez will reach his 50th match for FC Barcelona.
13.14: The first team's motor-coach departs from the Camp Nou for the team's hotel.
13.00: After the session at the Camp Nou, the coaching staff will take the 17 available first team players and Barça B's Tello and Sergi Roberto to the NH Constanza hotel. In the end, Piqué wasn't named to the team.
11.45: The team begins its last training session at the stadium before the match against Real Madrid. All the available first team players are presents in addition to Barça B's Tello, Sergi Roberto and Oier. Piqué is working out in the gym, apart from the group.
11.20: The team's motor-coach arrives at the Camp Nou.
10.35: The players start to arrive for their last training session at the Camp Nou, a 11.30, ahead of this afternoon's match against Real Madrid. Pedro and Villa are the first to arrive.