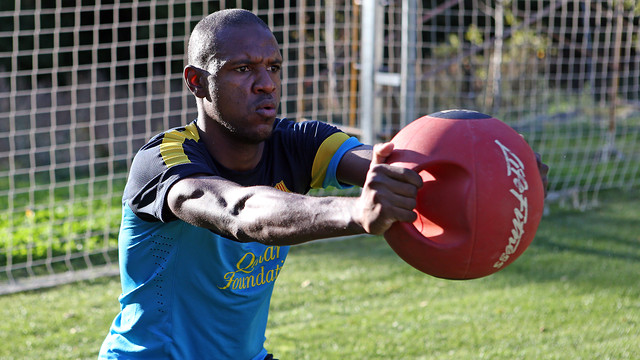 During his stay, where he'll be following a specific plan, the French defender will be combining aerobic work with activities on the field, which will start to include exercises with the ball
Éric Abidal is currently undertaking a specific work schedule in Vall d'Aran in the company of first team physio Emili Ricart. The player is still recovering from his liver transplant in April. In recent weeks, he has been doing specific training exercises in the Ciutat Esportiva under the supervision of the Club's doctors and fitness coaches.
While he is in the Vall d'Aran, a natural park in the Pyrenees, the player will be combining aerobics with mountain hikes and exercises on the football pitch, in which the ball will also start coming into play.