News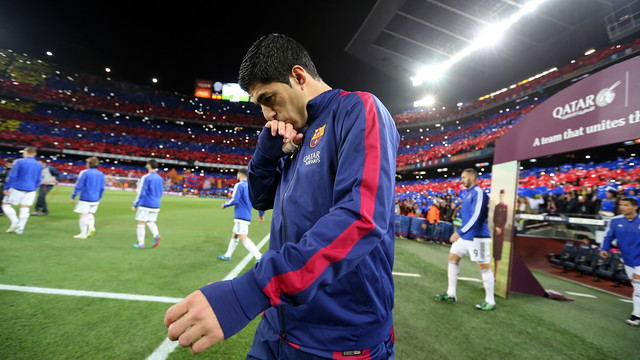 Look back at some of the highlights surrounding last Sunday's Barça-Real Madrid clash
More than 98,000 spectators attended the Clásico between Barça and Real Madrid last Sunday at Camp Nou. The game was not a disappointment with the blaugranes emerging 2-1 winners in a vibrant contest. The importance of the game goes beyond the 90 minutes out on the field. In the hours leading up to the game in the stadium, the special atmosphere of this particular fixture became apparent. We look back at some of those moments in a compilation of the best videos from the day.
The pre game mosaic. Camp Nou welcomed the players out on to the field in a way that only Camp Nou can.
Post game reactions. Aside from Luis Enrique's post match press conference and Rakitic and Bravo in the Mixed Zone, Luis Suárez was the guest on Barça TV's 'El Marcador' programme,
Matchwinner Luis Suárez appears on Barça TV… by fcbarcelona
Inside View. All the details from Clásico day first hand. From the arrival of the players to the stadium, the warm up before the game and their thoughts after the final whistle.
Following Leo Messi. A camera follows the Barça number 10 from his arrival at Camp Nou to the end of his pre game warm up.
Clásico timelapse. A fixed camera recorded the hours prior to the game, and with time lapse photography, it shows just how Camp Nou gets ready for the Clásico.