News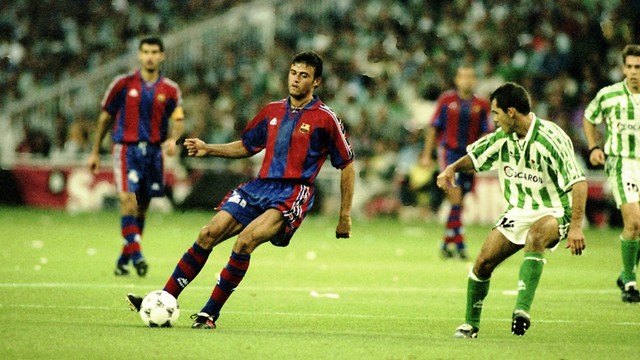 The current Barça coach beat Betis in 1996/97 and Mallorca in 1997/98
On 30 May, Luis Enrique Martinez will be part of a Spanish Cup final as a coach for the first time. He won two as a player for FC Barcelona, hoisting the Cup in back to back seasons — 1996/97 and 1997/98, his first two seasons with the Club. Both matches required extra time before they were decided.
1997: Catalans take Madrid
In his first season after signing with Barça, Luis Enrique and his team mates ended the year by winning the Spanish Cup against Betis at the Santiago Bernabéu, precisely the grounds where he played with his previous team. Barça coach Bobby Robson positioned Luis Enrique as an offensive midfielder that day and the Asturias native hit the post with a header in the first half. With Betis leading 2–1 near the end of the match, Robson moved Luis Enrique to the right wing and Barça ended up prevailing 3–2 in overtime.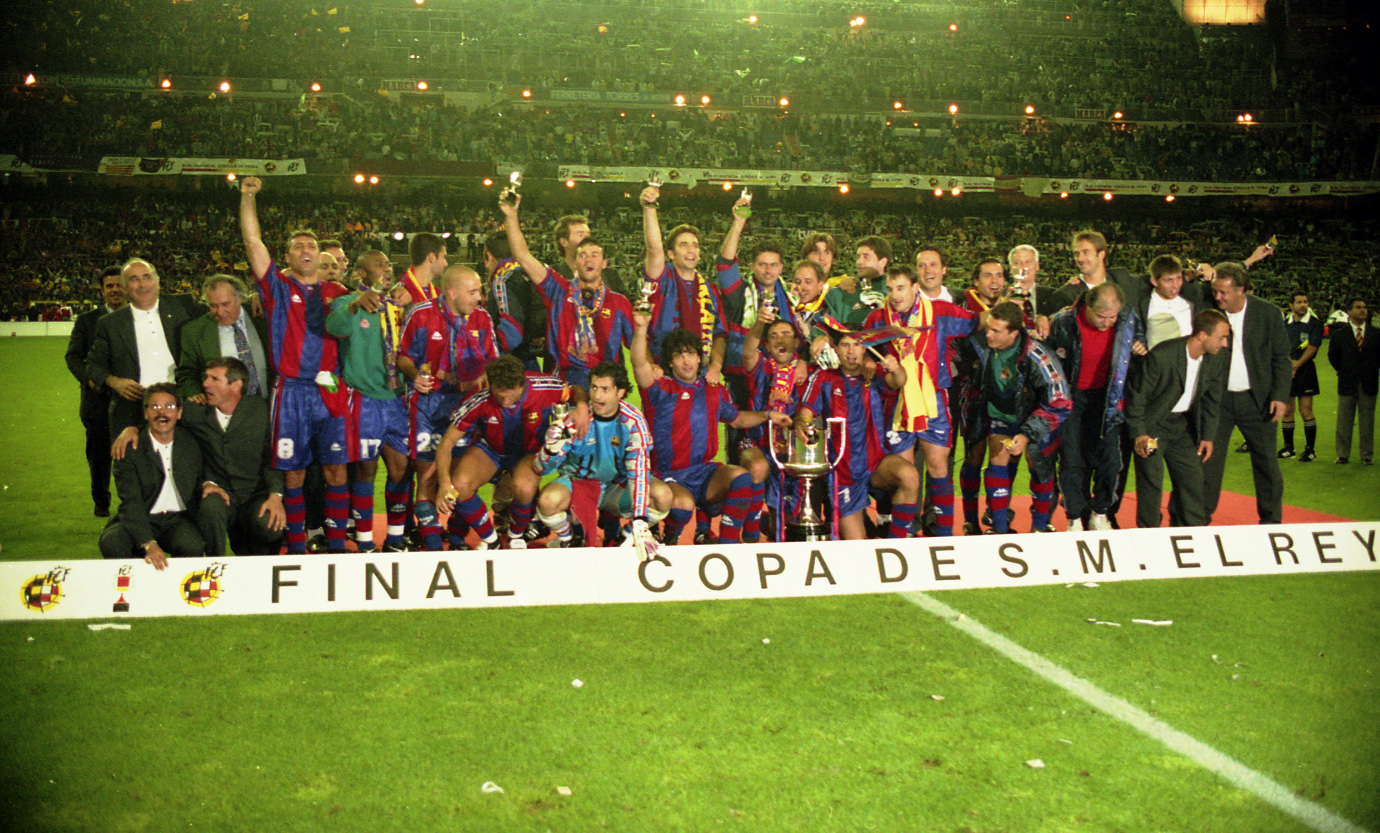 1998: Penalty kicks decide
The following season, Barça repeated their Cup title by toppingMallorca, this time in Valencia. Although Barça had a more difficult time in this match, they managed to come out on top after overtime, winning on penalty kicks. Despite Luis Enrique's outstanding performance that night, head coach Louis van Gaal surprised everyone by replacing him halfway into extra time, causing him to miss the penalty shootout. Interestingly, that was the last time Barça had to go to spot kicks to decide an official match.