News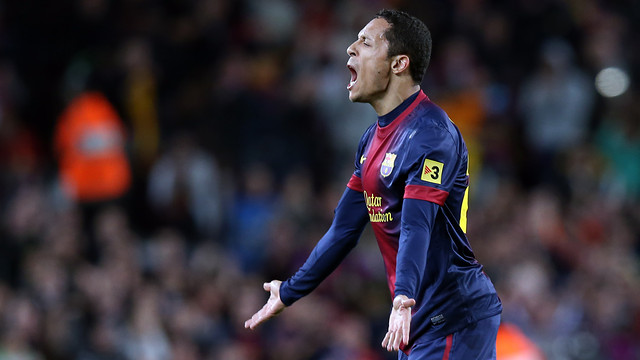 The Club reaches an agreement with the player to extend the contract linking the two parties for four additional seasons, the player's buyout clause is set at 90 million euros
FC Barcelona have agreed to terms with Adriano Correia to renew the player's contract for four additional seasons, through June 30 of 2017. The player's buyout clause is set at 90 million euros.
The agreement was reached this afternoon in Barcelona after Club officials discussed the terms of the contract extension with the player's representative, Paulo Affonso Neves.
The prefect multi-purpose player
The Brazilian signed for the Blaugrana from Sevilla in the summer of 2010. Since then he's become known as one of the most versatile players on FC Barcelona's roster. He's performed well in the centre back position, as well as the right and left full back positions and as an attacking midfielder. Even though Adriano has picked up a handful of injuries during his three seasons at the Club, he's managed to score 10 goals in his 105 matches for the Blaugrana.
Adriano's Profile