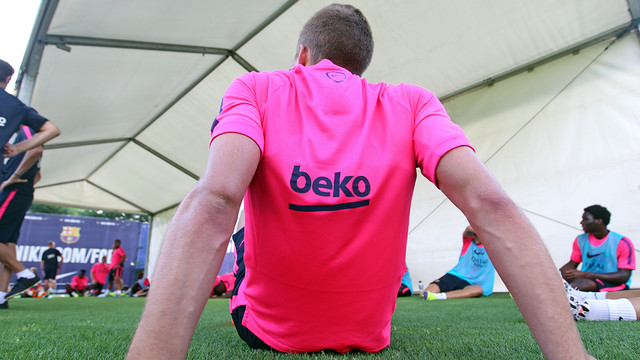 The name of FC Barcelona's new global partner appears on the back of the first team's training shirts
Last June 30, FC Barcelona announced its agreement with the leading household appliance brand, which has become a global partner for the next four seasons. The deal involves the Beko logo appearing on the first team shirtsleeve, and also on the back of the training kit.
And today Tuesday, as Luis Enrique held his first training session, the Turkish brand's name could be seen on the training shirts, which this season are in a predominantly pink design.
The shirt logo symbolises the union between two world leaders in their respective markets, and who are planning to collaborate for the mutual good of their strategic objectives in terms of marketing and corporate social responsibility.