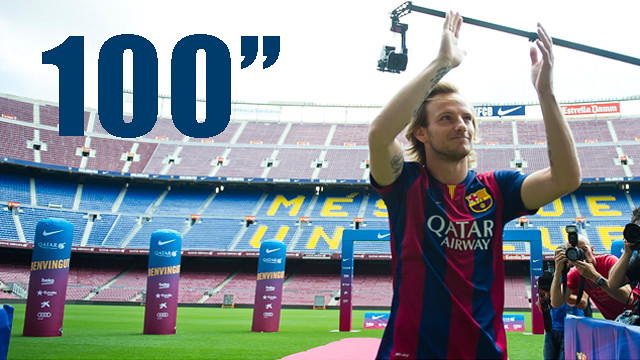 Medical, contract signing, posing with the Barça strip at the Camp Nou, press conference and interview with Barça TV, were all on the agenda of FC Barcelona's new midfielder today
This Tuesday was very intense for Ivan Rakitic. After arriving in Barcelona on Monday afternoon, the Croatian midfielder started off this Tuesday with attending his medical at the Ciutat Esportiva. Upon passing the medical exam, he signed his contract, posed for photos in the Barça strip at the Camp Nou, held a press conference and was interviewed by Barça TV.
Here's a 100 second overview of the player's intense day.