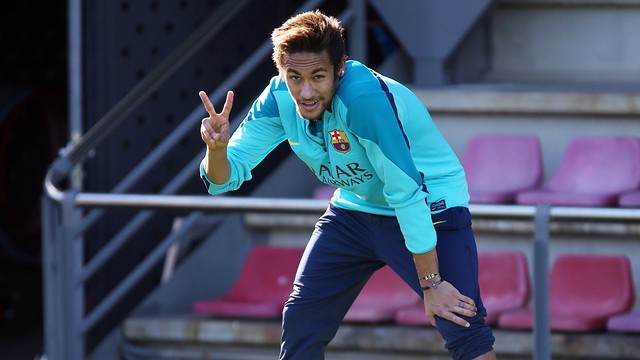 FC Barcelona's Medical Services visited the player at his home in Brazil
Starting on August 5, the player will continue his treatment and final phase of his recovery in Barcelona
FC Barcelona's Medical Services visited Neymar Jr at the player's home in Brazil this week. The Club's Medical Services confirmed the CBF's diagnosis that Neymar had fractured the L3 vertebrae in his back. The CBF and Barça's Medical Services are in agreement on the type of treatment the player will undergo in his recovery process.
The player is recovering well and he'll continue his recovery in Barcelona starting on August 5.
Neymar Jr sustained the injury on Friday during the World Cup quarter-final match against Colombia.