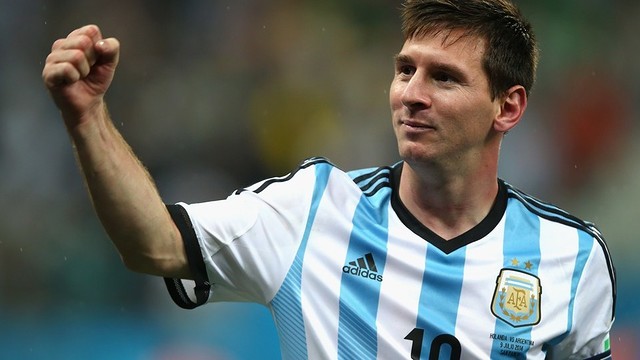 The Barça superstar played his 92nd match for Argentina in the semifinal against Holland
This Summer Leo Messi is celebrating the 9th anniversary of his debut with the Argentine National Team
Leo Messi never takes a breather, and continues to expand his personal stats. Against the Netherlands, in the semifinals of the World Cup, the Barcelona player played his 92nd match with the national team. The figure reached means he overtakes the other massive Argentine star, Diego Armando Maradona. Thus, Messi once again surpasses Maradona in personal stats, a year after he overtook him as second top scorer for Argentina
With these 92 matches under his belt, Messi has become 6th in the list of players with more matches for Argentina, but is still a long way behind Javier Zanetti who is leader with 145 matches for his country. After Zanetti come Roberto Ayala (115), Diego Simeone (106), Javier Mascherano (103) and Oscar Ruggeri (97).
Nine years since his debut
On the 17th of August, Leo Messi will be celebrating the 9th anniversary of his debut with the Argentine national team. Following his outstanding performances in the Under-20 World Cup in 2005, José Pekerman, the national team coach picked him for the Argentine national team. However, the Barça star won't have a happy memory of that debut. Against Hungary, in a friendly in Budapest on 17th of August 2005, Messi came on for Lisandro López in minute 63, and 47 seconds later was sent off with a straight red card
Leo Messi's official debut with Argentina was on 3rd of September, the same year, against Paraguay, in the classification phase for the 2006 World Cup, which would be Messi's first World Cup adventure.