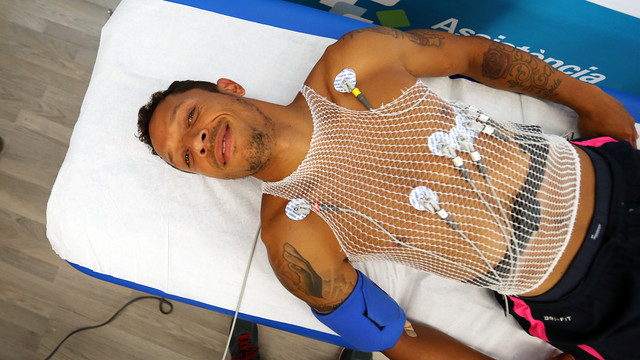 This seven minute video shows the first day back at work for Barça 2014/15 and Luis Enrique
Barça 2014/15 got under way on Monday with the traditional medical and fitness tests at the Ciutat Esportiva. There were 24 players, 11 from the first team and 13 from Barça B.
This seven-minute video shows exclusive behind-the-scenes images of the day, including the amusing moment when one of the players took the club photographer's camera and started taking pictures himself. Check out the video and find out who it was!