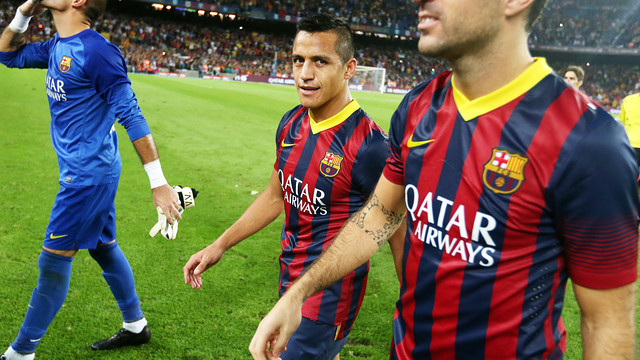 In three seasons at the club, there are plenty of reasons to remember the Chilean's time at FC Barcelona. Here are five of the best
Alexis Sánchez is leaving Barça after three seasons packed with goals, trophies and drama. Here we pick five standout moments from the Chilean striker's time at the Camp Nou.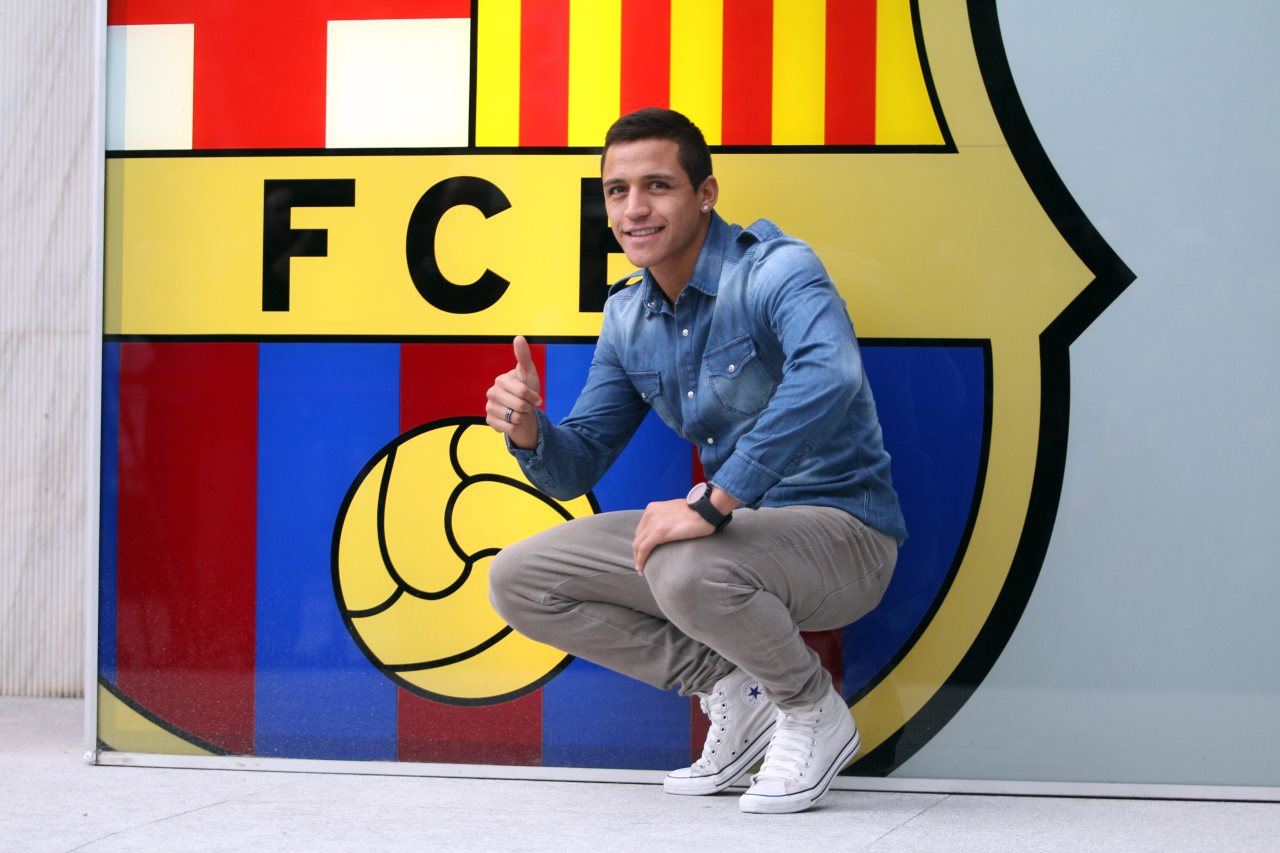 25/07/11: Official presentation
On Monday 25 July 2011, Alexis Sánchez was presented as a new FC Barcelona player, signed from Udinese. The striker inherited the number '9' shirt from Bojan Krkic that had been so coveted since the days of the Brazilian great, Ronaldo. "I want to fit into the team, learn from Xavi, Messi and the best and leave a good image" he told his press conference.
---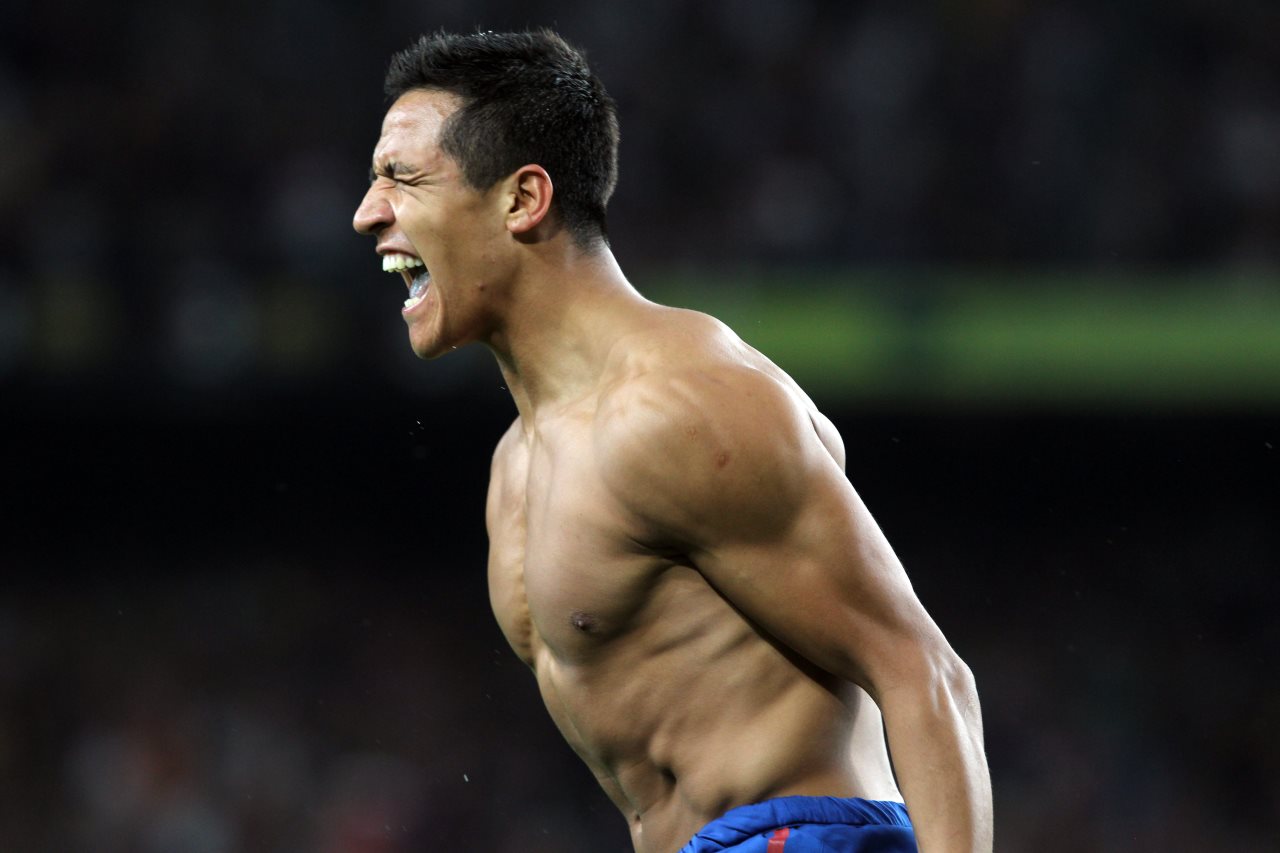 29/8/11: Goal on Liga debut
The first Barça game of 2011/12 was at home to Villarreal. With Pep Guardiola as manager, the Catalans got the season off to an incredible start with a 5-0 win. Alexis started and scored in the second half, showing his speed as he lost his marker to beat the keeper from a narrow angle. There was no disguising his joy as he celebrated his first goal for his new club.
---
26/10/13: Bicycle kick to remember
In an interview with the club media, Alexis himself confessed that his most memorable moment at Barça was his goal last season in the 2-1 win against Real Madrid at the Camp Nou. He scored the winner with an overhead kick. "As I had spotted that the keeper had come off his line, I thought I'd give it a go" he said, adding that that goal completely changed him as a player.
---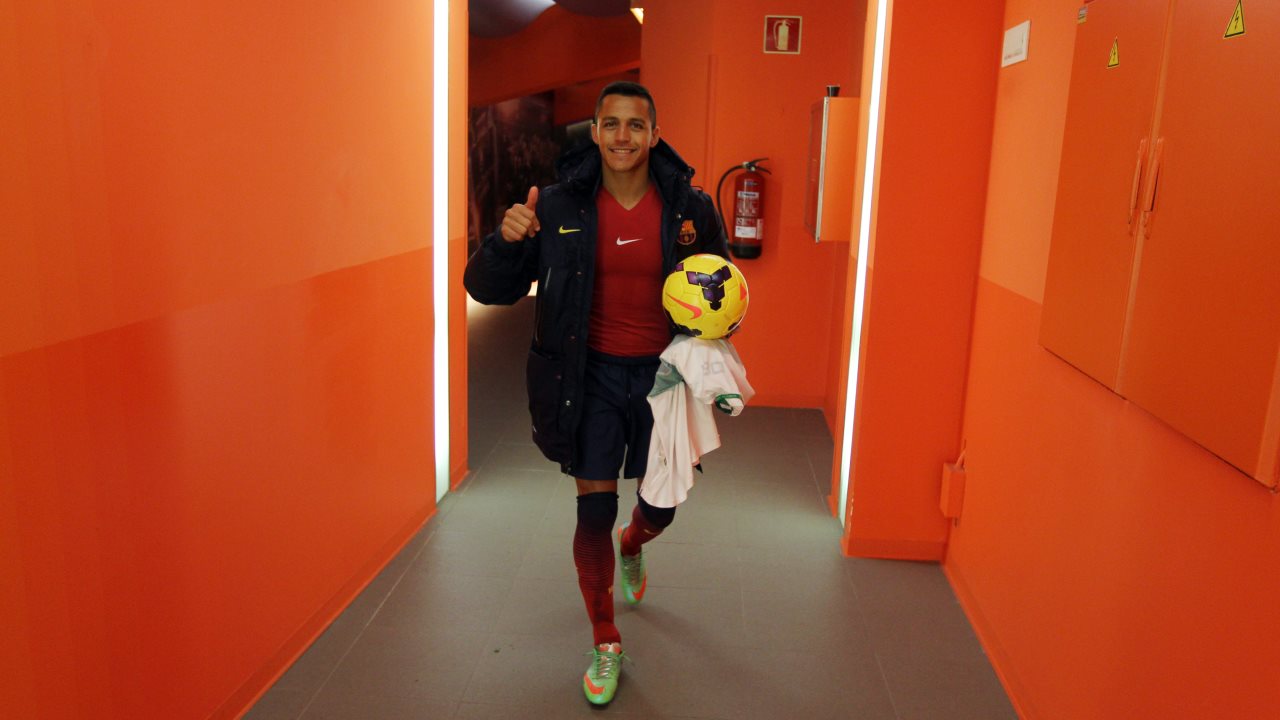 5/1/14: Hat-trick hero
But the Chilean also leaves Barça with the memory of an amazing day against Elche. Messi and Neymar were both injured, so all eyes were on Alexis. And he responded in wonderful fashion by scoring three of the goals in a 4-0 win, including a tremendous strike from a free kick.
---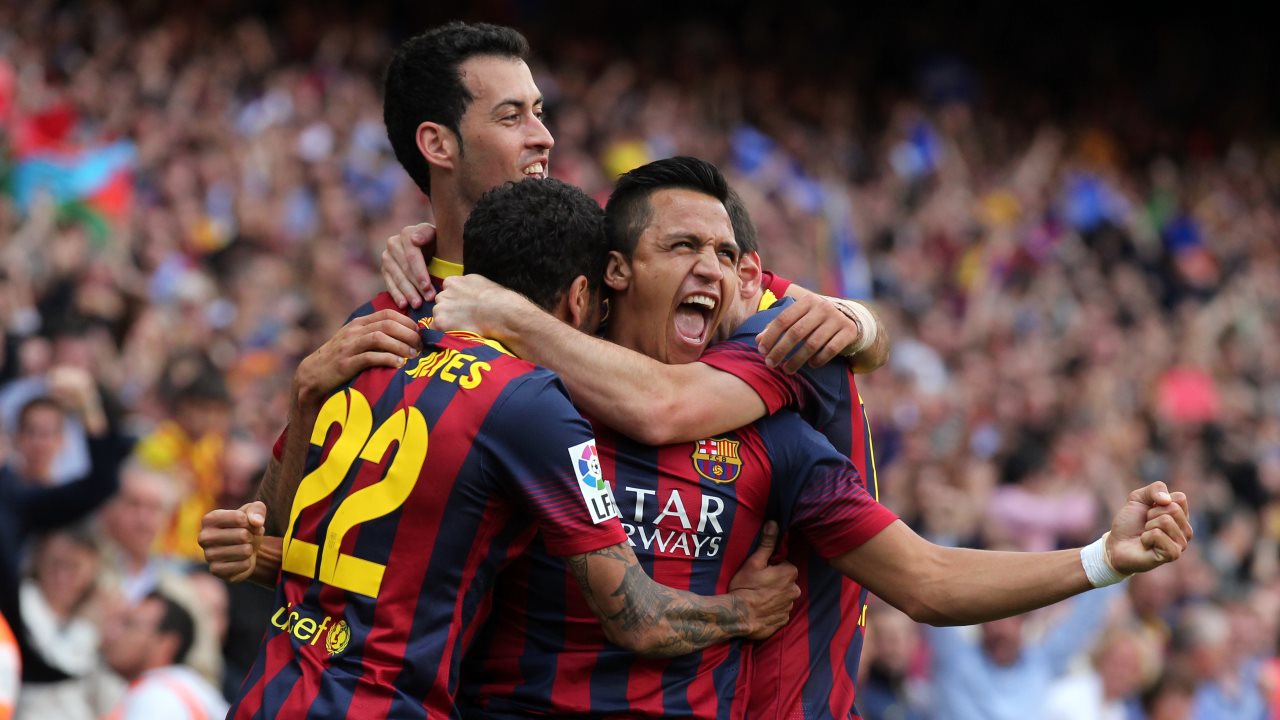 17/5/14: Unrewarded scorcher
Alexis Sánchez also produced some magic in what would be his last ever game in an FCB shirt. The Liga title depended on the outcome of Barça's match with Atlético. After 33 minutes, Cesc picked out Messi, who brought the ball down with his chest, and Alexis powered through to drive the ball past Courtois. The goal meant that Barça were on course for the title, but Atlético ended up equalising, and the trophy ended up at the Calderón.