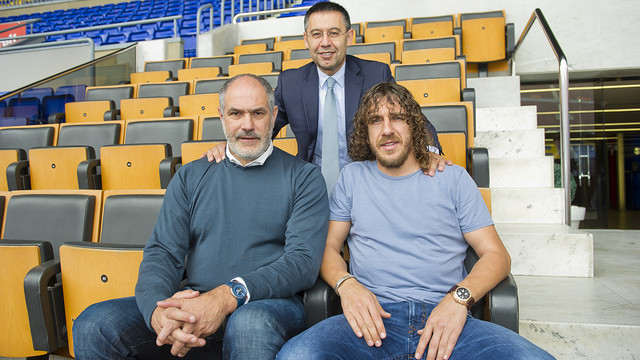 The President, Technical Director, and his deputy will be in Rio de Janeiro for the final between Germany and Argentina
Josep Maria Bartomeu, Andoni Zubizarreta, and Carles Puyol will be in Rio de Janeiro on Sunday for the World Cup Final between Germany and Argentina.
The three Barça representatives at the Maracana stadium will be lending their support to the two Barcelona players participating in the match, Leo Messi and Javier Mascherano. Both are playing a starring role with the Argentine team: Messi has scored four goals and won four MVP trophies, whilst Mascherano is the undisputed star in the team's midfield, as evidenced by the fact he has played every minute possible and is the player who has made more successful passes in the competition.
On the other hand, it's worth recalling that Carlos Puyol will actively participate in the ceremony prior to delivery of the trophy. The former Barça captain will hand over the trophy, as a symbolic gesture, which he won with Spain in the previous edition in South Africa in 2010