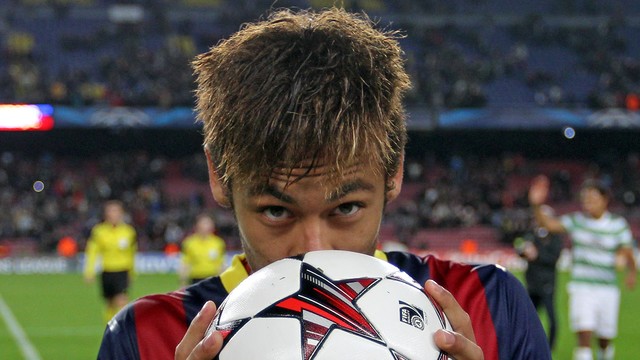 A total of 55 teams will feature in the qualifying rounds, and only 10 will advance to the group stage. FC Barcelona are one of the 21 teams that are already qualified for the first stage of the tournament
Luis Enrique's FC Barcelona will kick off its bid to win the title on the 16th or 17th of September

The 2014/15 Champions League is taking shape. A total of 32 teams will feature in the tournament, 22 of which are already qualified for the group stage. FC Barcelona are one of the 22 teams that are already qualified for the group stage. The competition will start on the 16th or 17th of September.
The first games of the competition will be the qualifying rounds (1/2 and 8/9 of July), when the first six teams of the first round will battle it out for a spot in the next stage of the qualifiers. Among these six teams are FC Santa Coloma, from Andorra.
The second round of qualifiers will see 31 teams enter the fray, among them former European champions Celtic Glasgow and Steaua Bucharest. The draw for the first and second round of qualifiers took place this Monday in Nyon, Switzerland. Of the 55 teams that will feature in the qualifiers, only 10 will advance to the group stage.
The schedule
The group stage will kick off in September and end on the 9th and 10th of December. The Champions League will return in February (17-18 and 24-25) and March (10-11 and 17-18) with the Round of 16. The quarter-finals will be played on the 14th and 15th and the 21st and 22nd of April, while the semi-finals will be played on the 5th and 6th and 12th and 13th of May. The final is scheduled for the 6th of June 2015, at the Olympiastadion in Berlin.