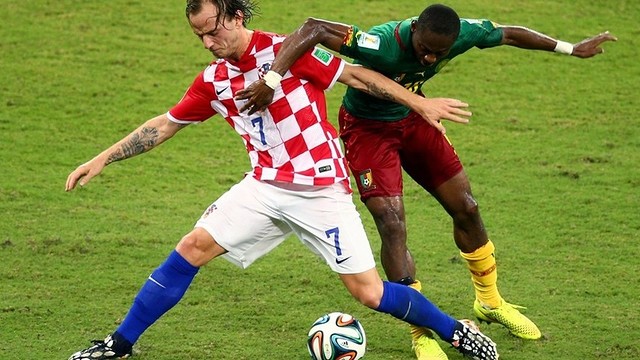 The Croatian arrives in Barcelona this Monday and at 6.00 PM CET will appear for photographs outside the club offices
On Tuesday he'll take a medical test, sign his contract and give a press conference in the Ricard Maxenchs pressroom

There are only a few hours left before Ivan Rakitic officially becomes an FC Barcelona player. The Croatian lands in Barcelona today Monday and at 6.00 PM CET he will be appearing for photographs outside the club offices.
Tuesday will be a busy day for him. He has a medical test at the Ciutat Esportiva Joan Gamper at 9.00 AM CET, Then at 11.15 AM CET, he'll sign his new contract in the Camp Nou presidential lounge, and at around noon he'll be appearing on the pitch in his new kit.
Presentation on web streaming
The final stop will be the Ricard Maxenchs pressroom, where he is due to give a press conference at 12.45 PM CET, which will be broadcast live on Barça TV as well as being streamed on the FC Barcelona website with an English translation.
It was officially announced on Monday 16 June that Croatian international Ivan Rakitic would be joining FC Barcelona from Sevilla FC for the next five seasons, while the player was in Brazil competing at the World Cup. Croatia were eliminated in the group stage.